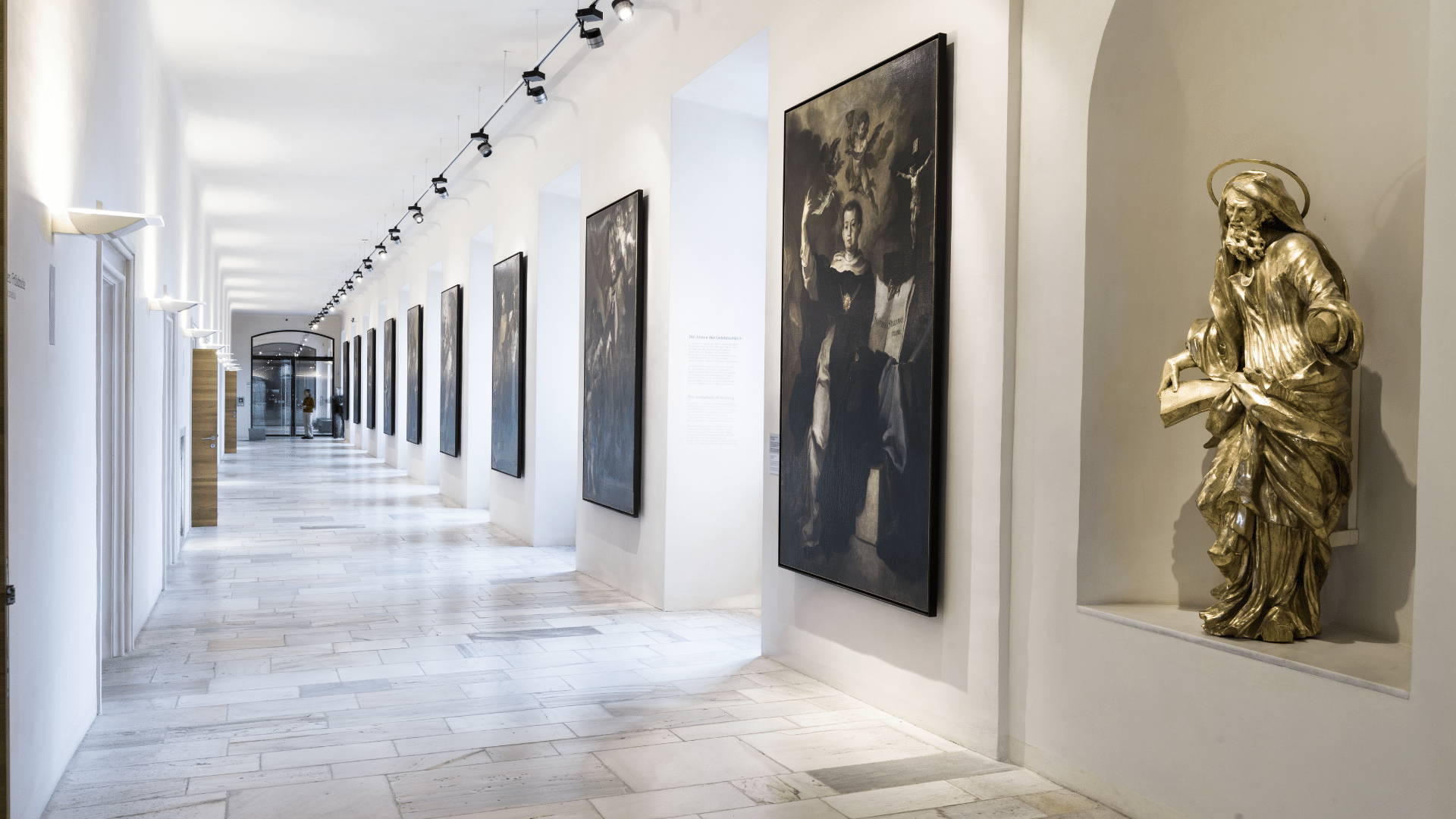 Tradition. Innovation. Communication.
The museum at Admont Monastery was opened in 2003. It has since established itself as an important player in the Austrian museum landscape. It extends over three floors and two wings. Its exhibition space corresponds to the size of about 36 single-family houses.
Combines old and new
What make it special are the exciting way it combines old and new in terms of its architecture and exhibits and the vast array of the items on display. It brings together under the same roof art from the Middle Ages to the present, manuscripts and incunabula, a Natural History Museum dating to 1866 – 1906 (the 'Museum in the Museum'), a Museum of Fine Arts, special exhibitions, a multimedia Abbey presentation, the Gesäuse National Park experience room and a museum workshop. New starting since May 2017 is the GOTHIC-Museum.
World largest monastery library
But the most impressive feature of the Abbey for many of our visitors is the late Baroque library. It is the largest monastery library space in the world. The fascinating interaction between tradition and innovation is further apparent in the items on display, the staging of exhibitions and in many other aspects. At the focus of the on-going collection activities at Admont is contemporary art and at the core is the collection of specially commissioned works of the MADE FOR ADMONT series. Our special collection BEYOND SEEING ‒ ART THAT BRINGS TOGETHER THE BLIND AND THE SIGHTED is unique.Please notice: Library and museum are barrier-free!