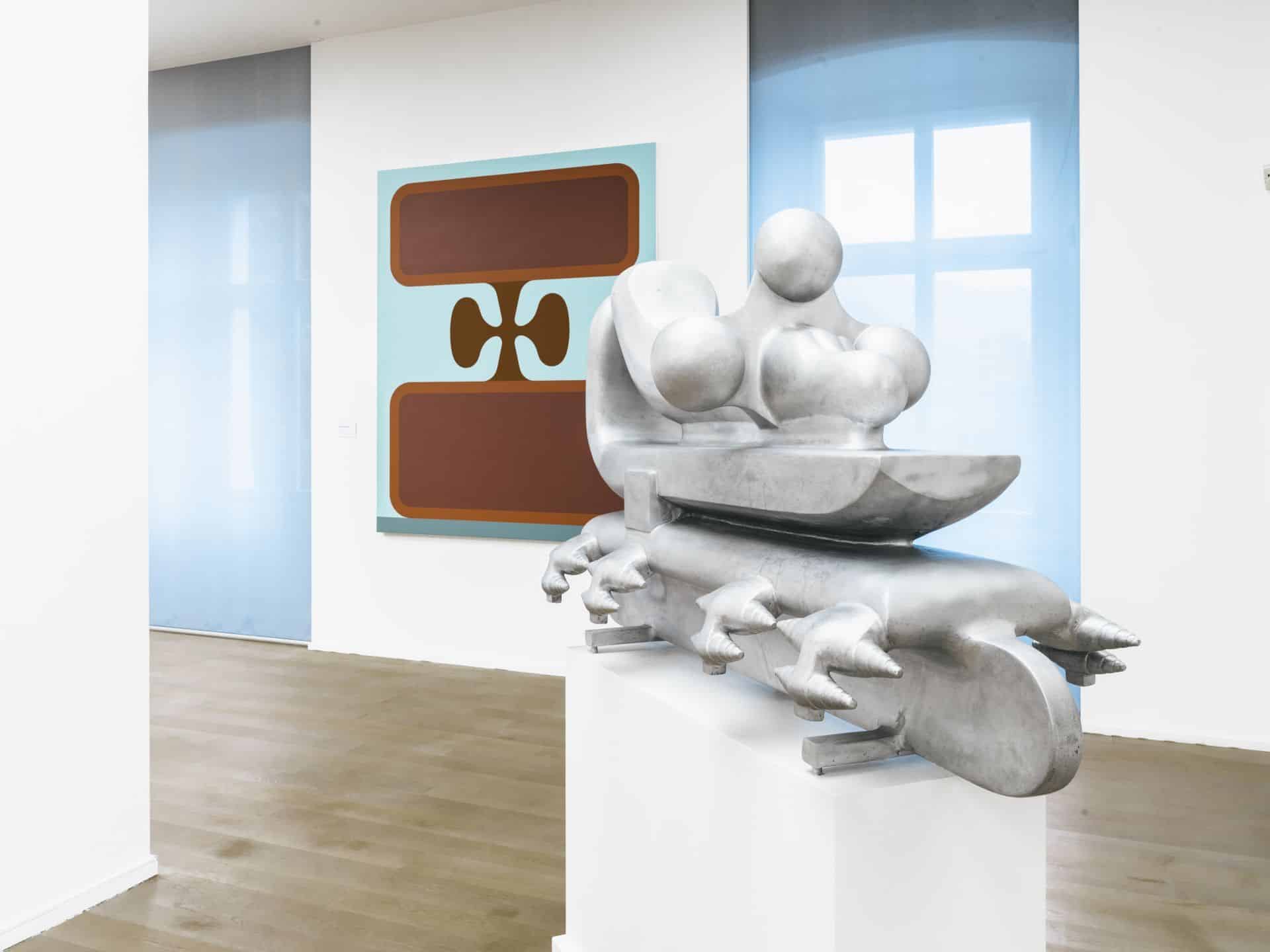 Open the Link. 
Sonderausstellung im Museum für Gegenwartskunst
Die Sonderausstellung 2017 im Museum Gegenwartskunst  bietet lebendige Einblicke in die 1997 begonnene und somit 20jährige Sammlungstätigkeit der Kunst unserer Zeit.
Der Bogen spannt sich von den ersten bis zu den aktuellsten Erwerbungen, von den MADE FOR ADMONT-Werken bis zu den künstlerischen Interventionen. Und natürlich die Präsentation der Spezialsammlung "JENSEITS DES SEHENS – Kunst verbindet Blinde und Sehende" als eigenständiger Sammlungsbereich in der gesamten Sammlung. Dokumentations-Spots machen erlebbar, wie die Sammlung Gegenwartskunst gewachsen ist und wie sie Welten in Bewegung bringt.
Rund 170 vorwiegend ab Mitte des 20. Jahrhunderts in Österreich geborene oder hier tätige Künstlerinnen und Künstler sind mit Werken in der Sammlung vertreten. In dieser Ausstellung sind einige davon zu sehen, gleichsam stellvertretend für alle und stellvertretend für die Repräsentanz der inneren Sammlungsstruktur.
OPEN THE LINK als eine von zahlreichen Möglichkeiten einer Werkauswahl und einer Werkkombination – in einem Ausstellungsgefüge zum 20jährigen Jubiläum Sammlung Gegenwartskunst. Feiern Sie mit! OPEN THE LINK!
Kurator: Michael Braunsteiner
In der Ausstellung vertretene KünstlerInnen: Siegfried Anzinger • Erwin Bohatsch • Herbert Brandl • Adi Brunner • Götz Bury • Gunter Damisch • Lore Demel-Lerchster • Johannes Deutsch • Manfred Erjautz • Bruno Gironcoli • Franz Grabmayr • Franz Graf •  Michael Gumhold • Claudia Hirtl • Lisa Huber • Judith Huemer • Christian Hutzinger • Alfred Klinkan • Ronald Kodritsch • Rudi Molacek • Tobias Pils • Konrad Rainer • Werner Reiterer • Lois Renner • Gerhard Rühm • Hubert Scheibl • Eva Schlegel • Hubert Schmalix • Christoph Schmidberger • Martin Schnur • Hannes Schwarz • Emil Siemeister • Norbert Trummer • Walter Vopava • Markus Wilfling • Erwin Wurm • Otto Zitko