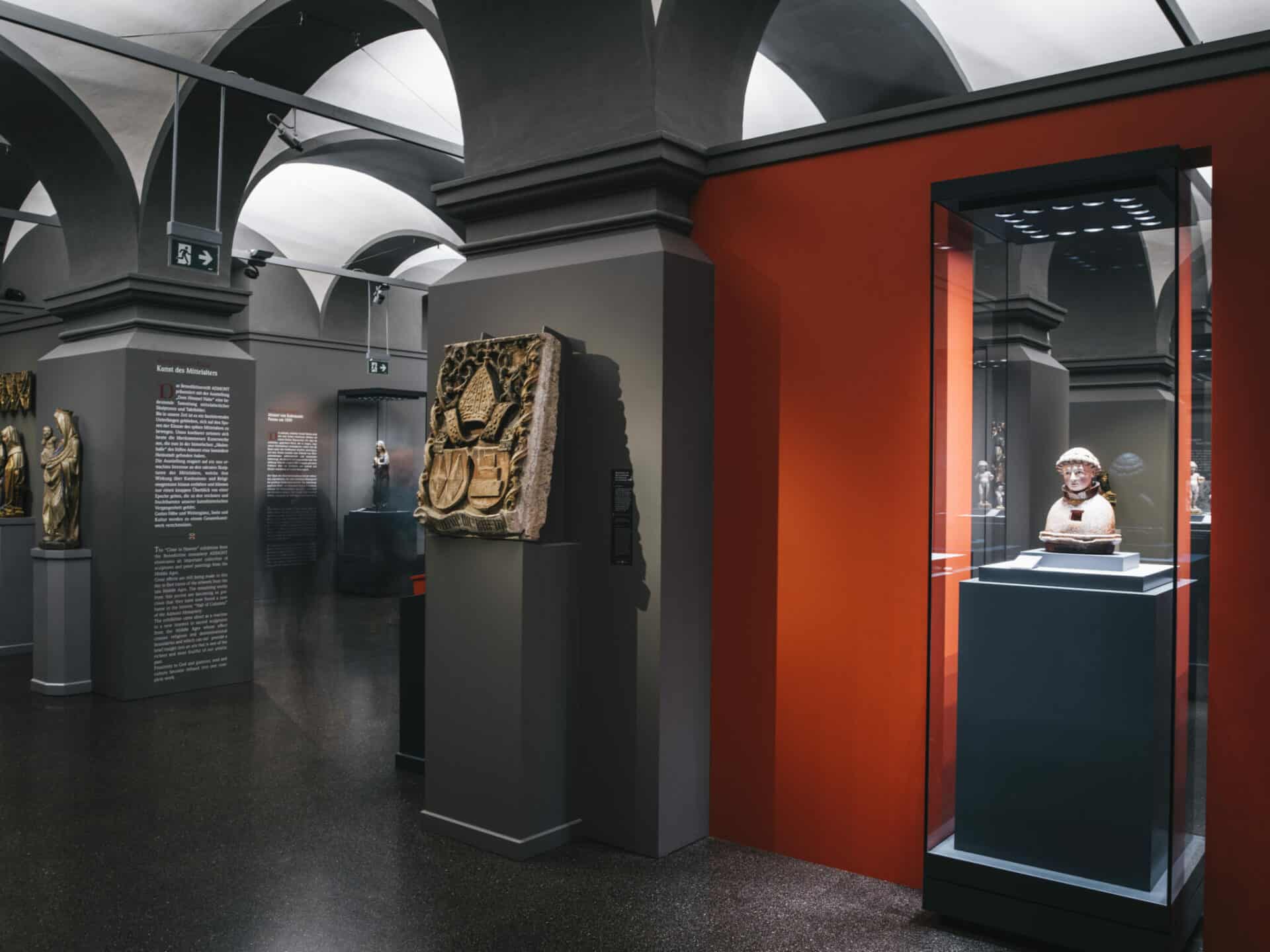 Unique in Austria
Significant medieval sculptures, panel paintings and stained glass from the Mayer collection. The new and unique permanent Gothic Mayer collection exhibition is open to visitors during opening hours. Title of the permanent exhibition: 'Dem Himmel Nahe – Kunst des Mittelalters (Close to the Sky – Art of the Middles Ages' – with 85 Gothic exhibits from the Kuno Mayer collection.

NEW: Audio guides in 6 languages at the museum!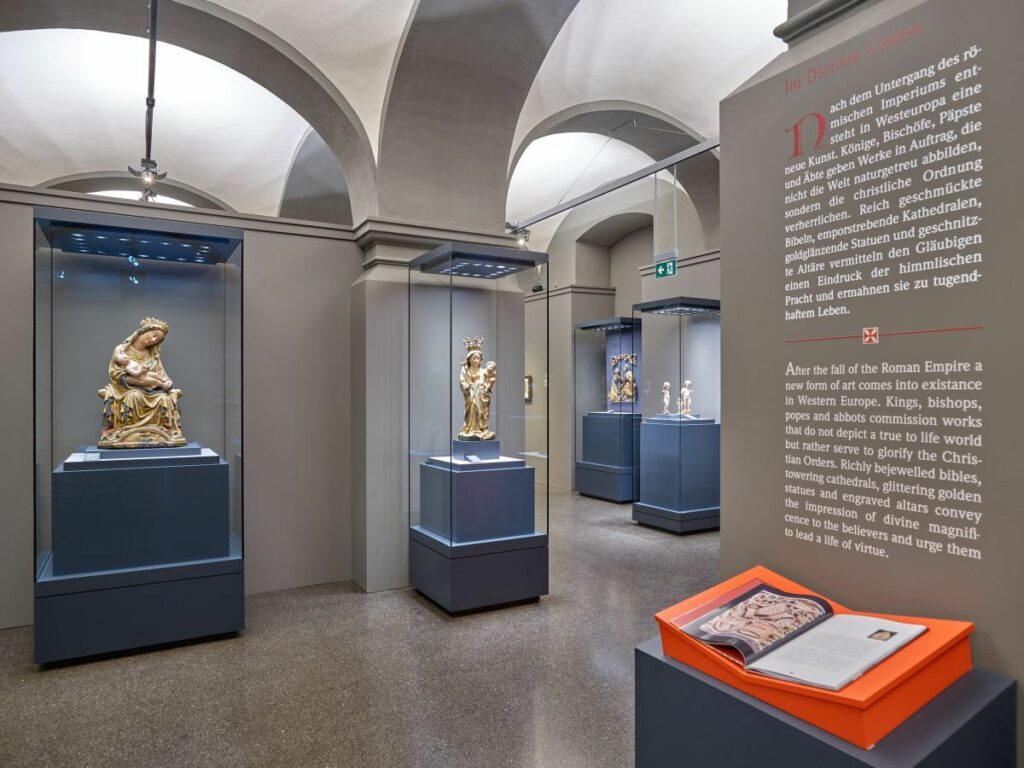 THE IMPORTANCE OF THE EXHIBITION
What connects all of these works is their beautiful, harmoniously balanced form and the expression of faces and gestures with sweetness and tenderness. This world of 'preserved cultural heritage' aims at making the permanent exhibition visually accessible in the long term. The works of art are preserved for fellow human beings and coming generations. 'And perhaps it is precisely this fulfilment that makes collecting and ultimately passing on art so interesting,' says Mayer. Sponsor Mayer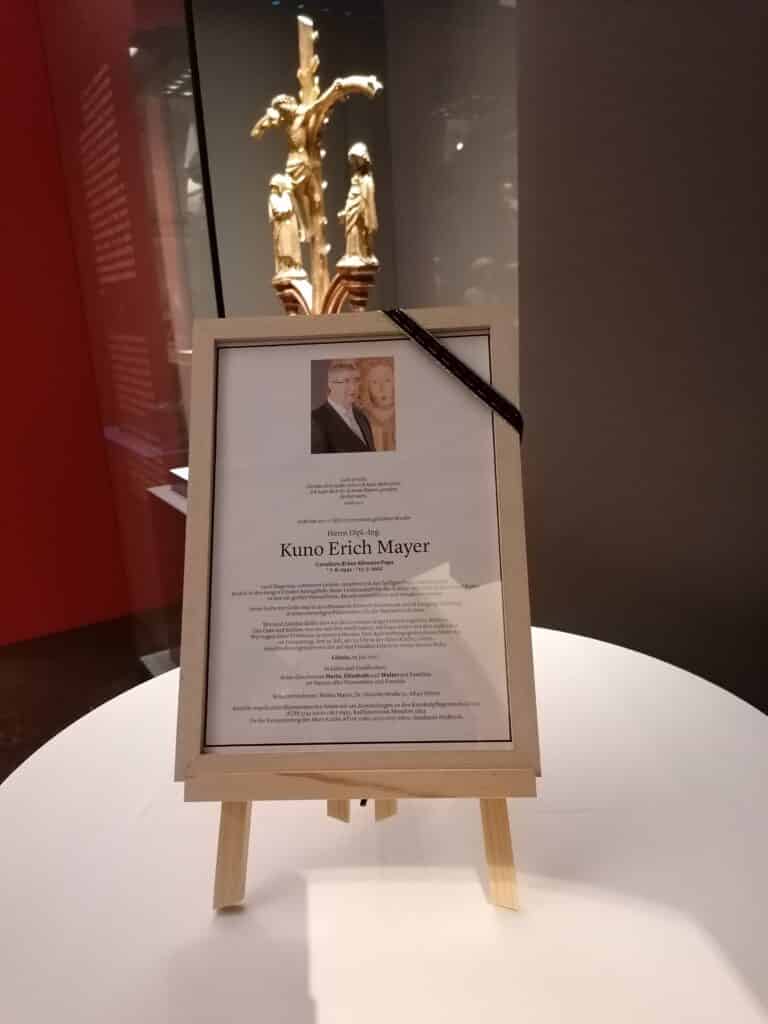 Wir, als Stift Admont sind sehr dankbar, dass Herr DI Kuno Mayer die "Gotiksammlung Mayer" ermöglicht hat:
He is now not only close to Heaven, but, as our Christian faith promises, in Heaven!
We will honour Mr DI Kuno Mayer's memory.
RIP
Masterpieces of the late Gothic period 
The selection of masterpieces of the late Gothic period united in this permanent exhibition – ranging from, among others, the 'Beautiful Madonna' – around 1400 to Niklaus Weckmann from Ulm and the South Tyrolean master Hans Klocker from Bressanone – can only give a brief overview of an age that was one of the richest and most fruitful ones in our history of art.
Some of the Kuno Mayer collection works have already been presented at important Gothic exhibitions – but now also for the first time in such abundance at Admont Abbey!
Kuno Mayer collection
Nearness to God and the splendour of the world, art and culture are united as one with the aim of captivating visitors' minds. The Kuno Mayer collection exhibits are a visible success of the many years of work in the specialised art trade. They pursue the charitable purpose of arousing the continuing interest of a large part of the population in art of the Middle Ages. The collector Kuno Erich Mayer lives in Götzis in Vorarlberg. Kuno Erich Mayer says the following about his work as a collector: "An art collection is characterised by passion and joy, by the need for having things and putting things in order. Collecting art is an activity between enthusiasm and knowledge, within the context of economy and patronage. It is an explorer and pioneer of much that is later seen as worthy of being shown in museums. Art and culture stand for values that offer support and order and enrich people inwardly."
The Gothic exhibition catalogue is available at the museum shop for €12.90
Download the Gothic exhibition folder here
Contact Press and Communication: Mag.
Mag. Barbara Eisner-B.