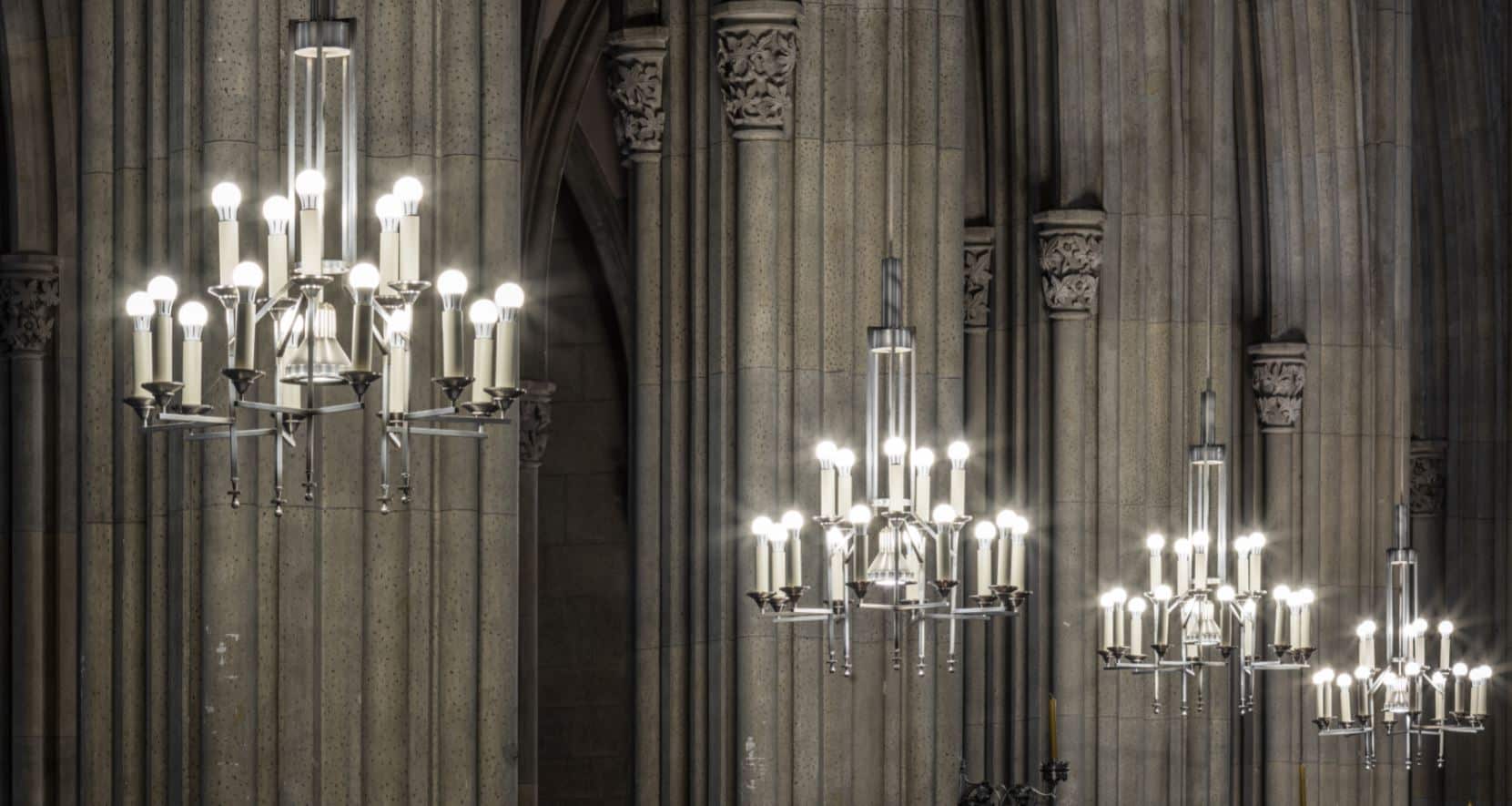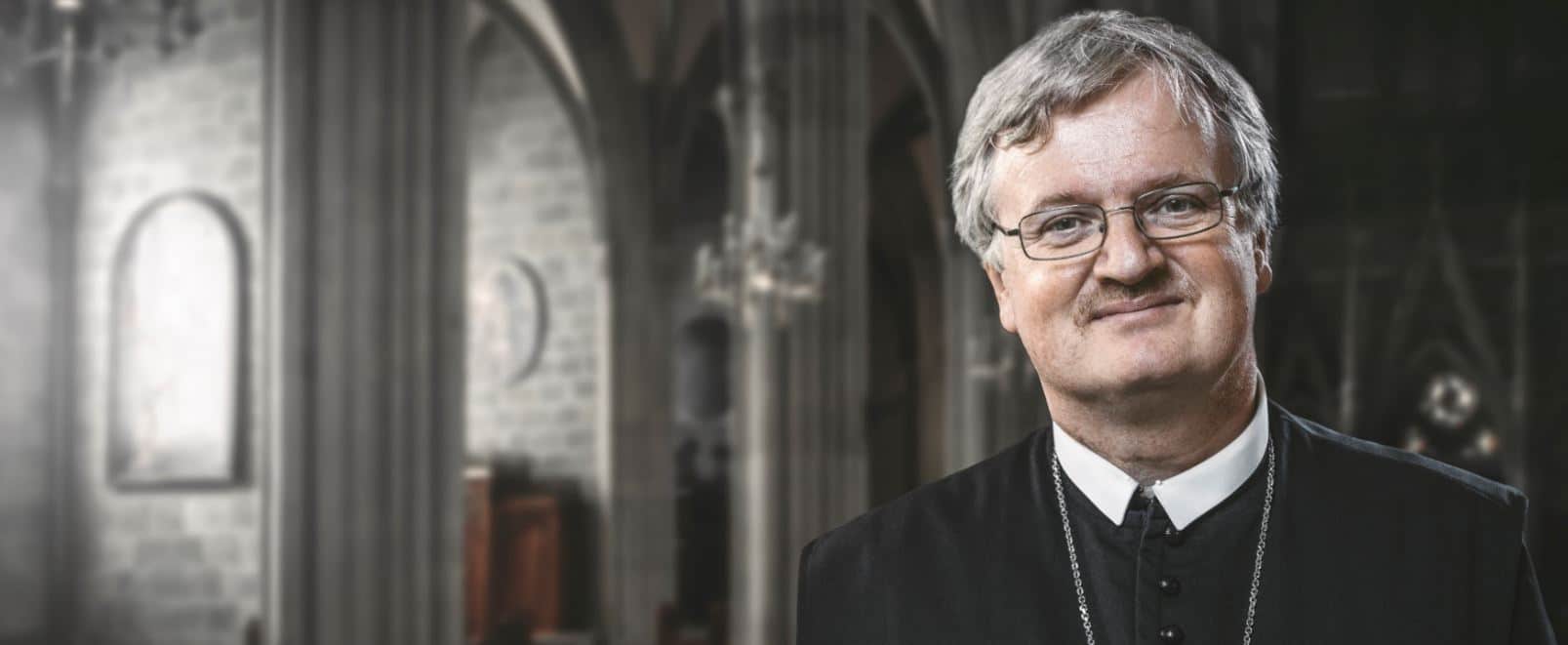 construction history
The abbey and parish church, dedicated to St Blaise, was rebuilt after the great monastery fire in 1865 on the Romanesque and Gothic foundations by Wilhelm Bücher and was consecrated in 1869.
The monastery in Admont now houses one of the greatest neo-Gothic religious buildings in Austria.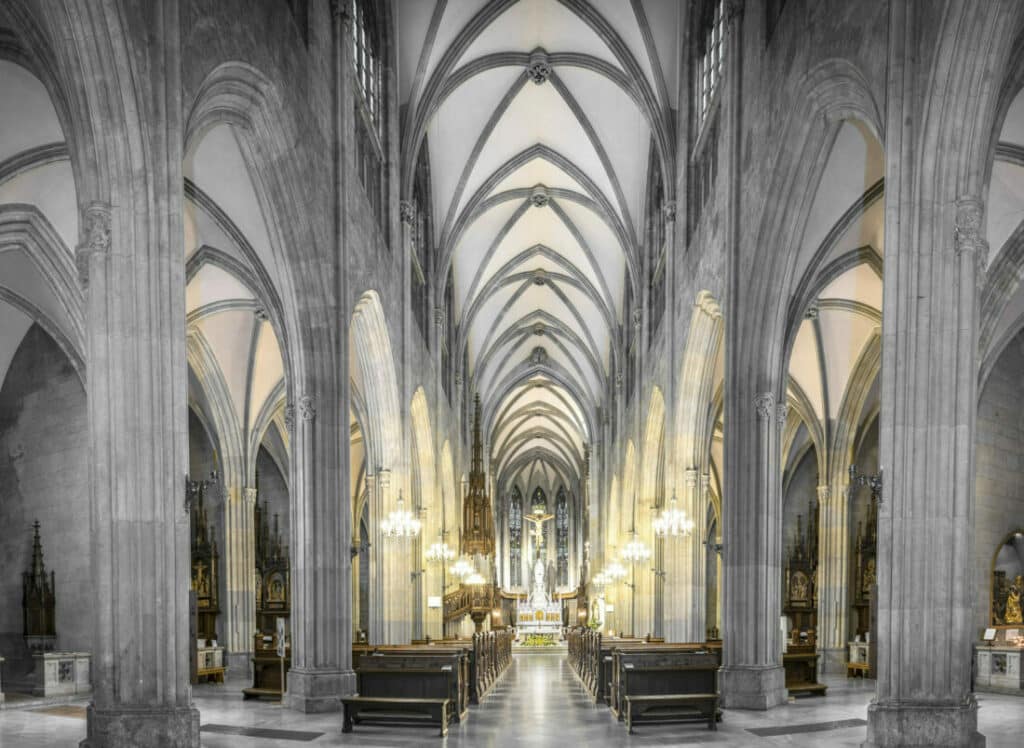 Architecture
The building – a three-nave long basilica house with a single-nave choir and a western portal vestibule between two majestic towers with a height of 73 and 74 m respectively – manages to create a magnificent spatial effect with its huge dimensions and offers rich artistic decoration. Regensburg Cathedral, one of the most important Gothic buildings in Bavaria, served as a model for Admont Minster.
Facade design
The western facade shows figures of St Benedict and St Scholastica. A pointed gable with the figure of the Abbey's saint, St Blaise, crown the portal. The Romanesque side portals date back to the 12th century. On the north side of the nave, the architect added caricatured heads of Emperor Wilhelm I and Bismarck in the form of gothic gargoyles.
Interior design
The interior is divided into a three-aisled nave with five side chapels and six altars each. The image of the altar of Mary, Maria Immaculata by Martino Altomonte (1657–1745) is framed by 15 carved medallions with the mysteries of the rosary by the sculptor Josef Stammel. Both works of art created in 1726 were spared by the fire.
Elements
In a side chapel, you have the famous nativity scene by Stammel. It is open from 25 December to 2 February. The Gothic crucifix under the triumphal arch from 1518 is attributed to Andreas Lackner. The high altar in white Carrara marble is crowned by a statue of St Blaise. The choir room is decorated with large tapestries created in the early 18th century by Brother Benno Haan.