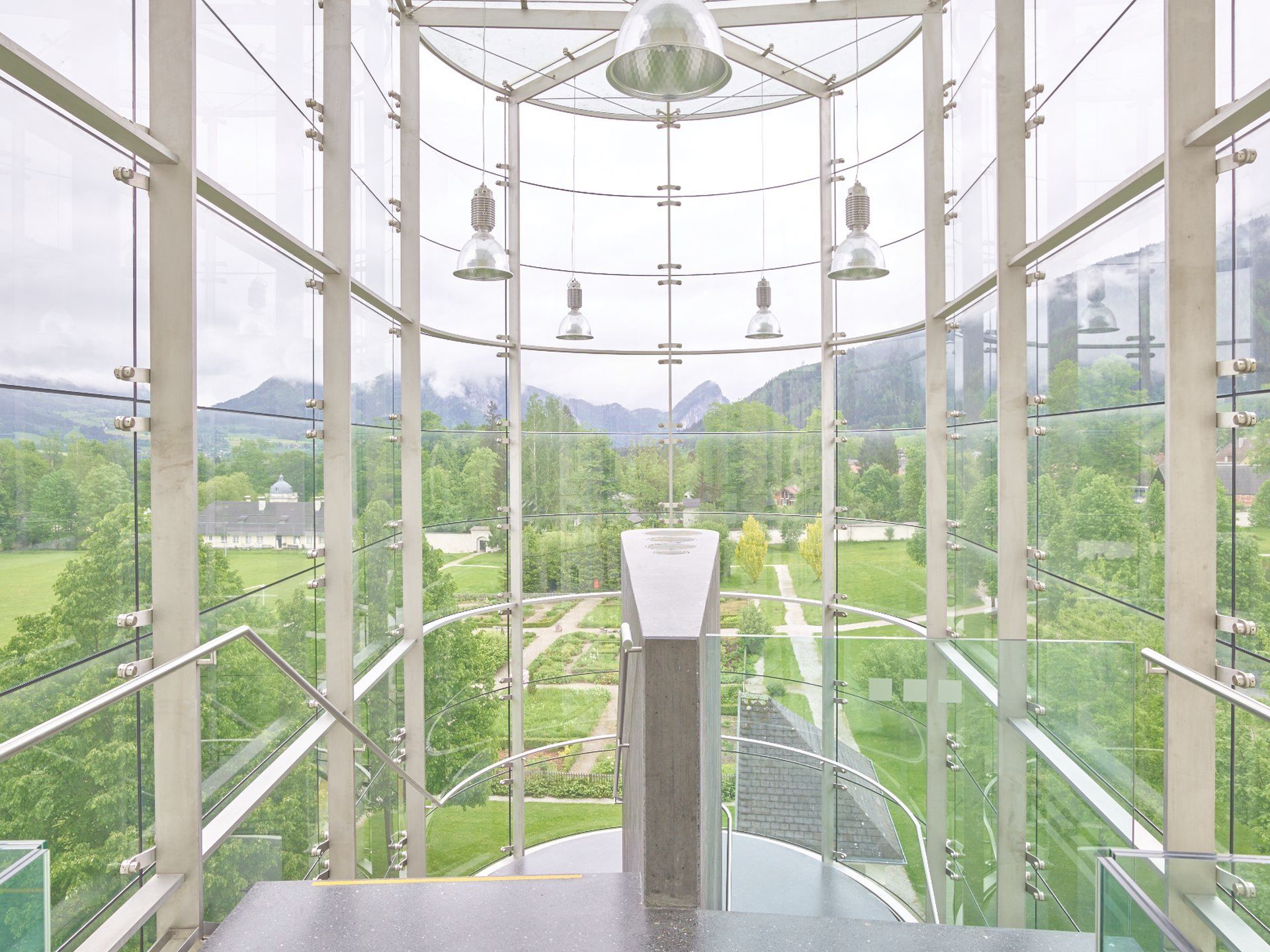 Architecture
The so-called "Panoramic Stairway" is an exposed concrete staircase encased in a glass-steel construction on the eastern front of the museum wing. It was created as a functional emergency staircase and spectacular vantage point for the new museum, which opened in 2003.
The union of architecture and nature is palpable here!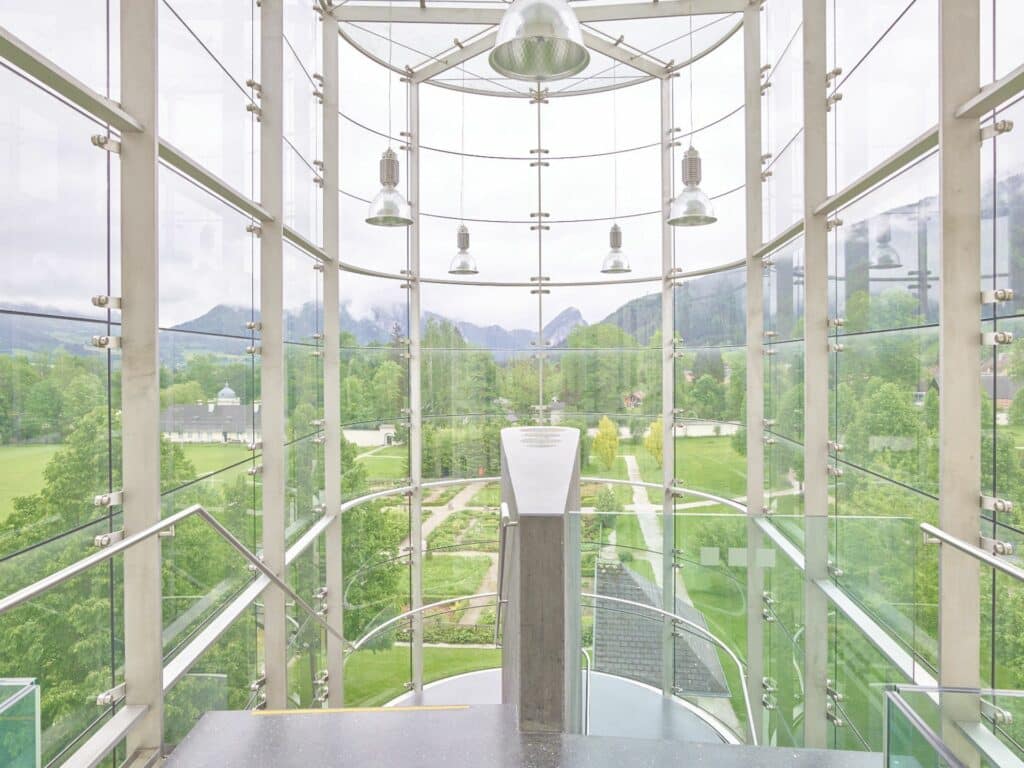 Its special feature
Stretching over three floors, it offers a spectacular experience in any weather. In the event of a blizzard, thunderstorm or fog, you have the feeling that you are standing in the middle of all the action. In fine weather, a breathtaking view over the grounds opens up, with the herb garden, "Invisible Garden" and Abbey Pond, all the way to the entrance of the Gesäuse National Park and the imposing Haller Mauern. Another special feature of Admont Abbey is particularly noticeable here: the union of architecture and nature.