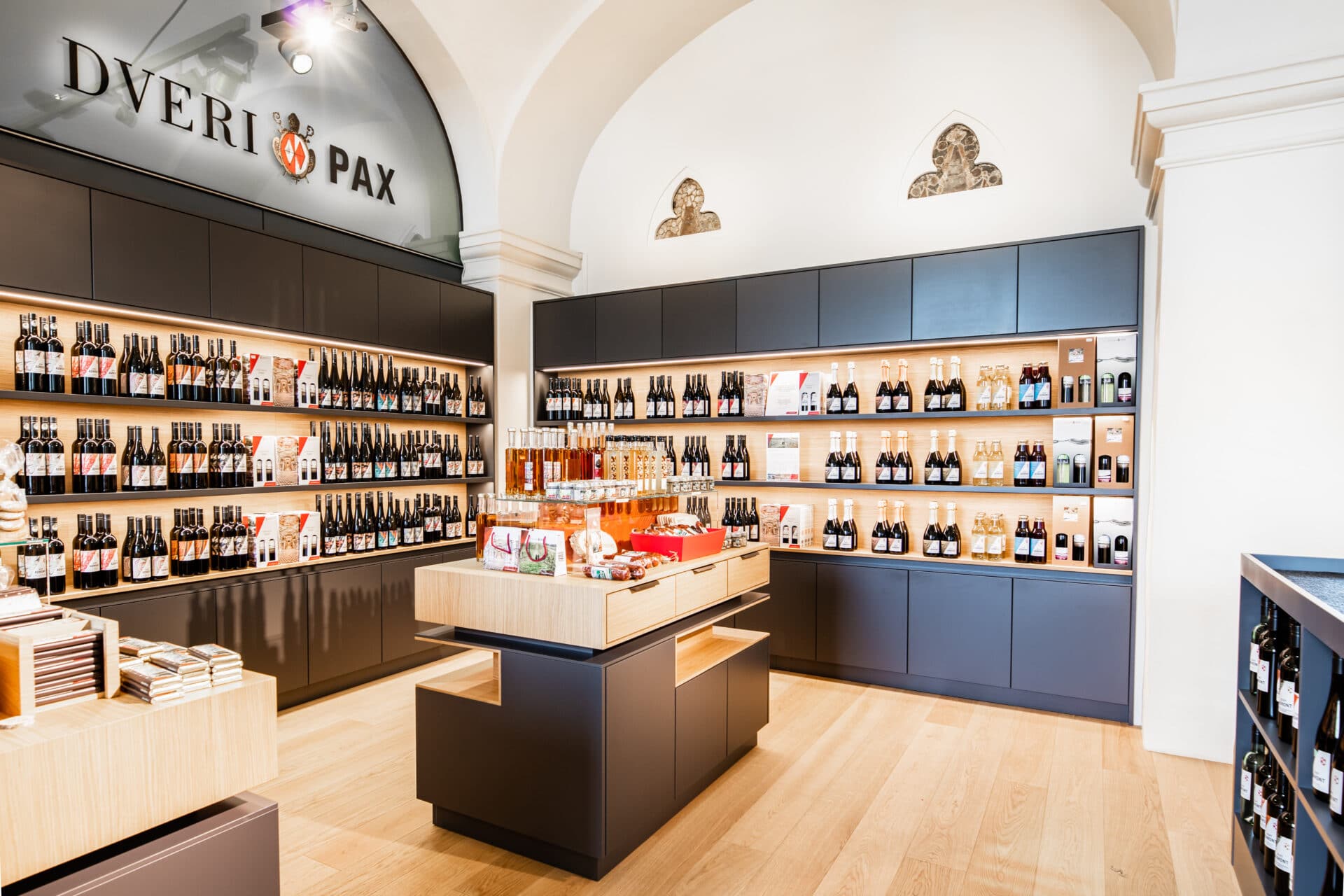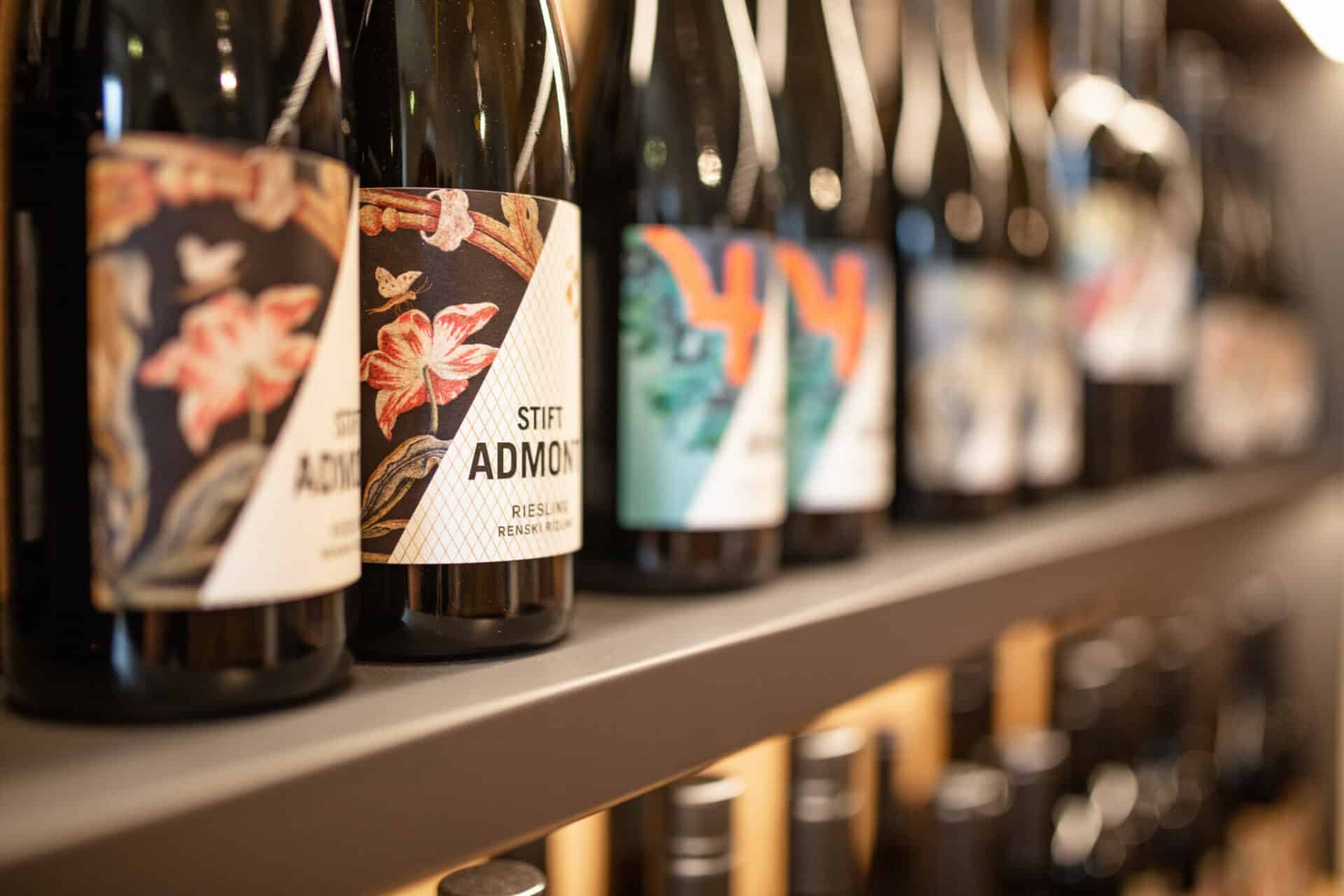 ENJOYMENT THROUGH ART & REGIONAL DIVERSITY 
This is Admont Abbey Shop.
Wine shop with tasting, treasure trove for gift ideas and specialty store: The monastery store in Admont is more than just a souvenir store and always worth a visit. The monastery's own "Made for Admont" product line convinces with high-quality products from regional producers. These range from handmade chocolates and sweets to monastery specialties such as syrup and red wine salt to spirits. The focus is on DVERI PAX wines, which have been produced by the Benedictine monks in Jarenina since 1139.
The exclusive gift baskets and boxes can be individually filled according to your wishes and are an ideal gift to enjoy the region's diversity.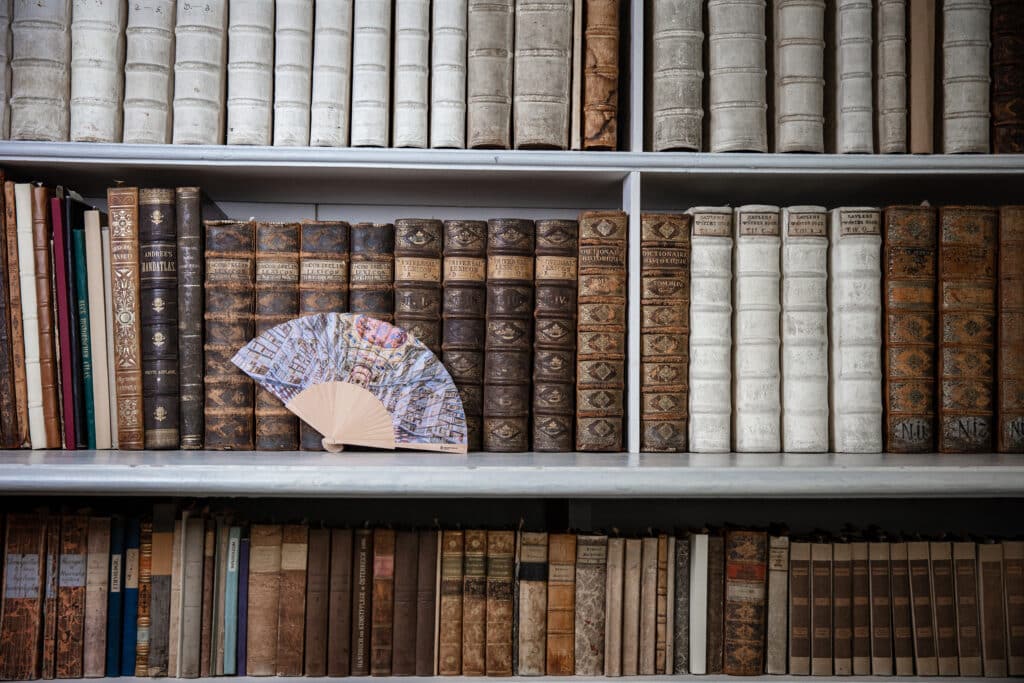 Our product range
DVERI PAX wines from the monastery's own vineyard in slovenia
Possibility of tasting on site in the abbey Shop
Large selection of devotional souvenirs such as rosaries, pendants, angels, crosses, etc.
Our own "Made for Admont" product range – products specially made for us such as vinegar, chocolate, honey, gingerbread, etc.
Literature on the subject of faith, children, culinary art as well as our own works
Special products for various events (baptism, first communion, confirmation, etc.), postcards and tickets
We look forward to your visit to the abbey store!
The Opening hours are based on those of the museum.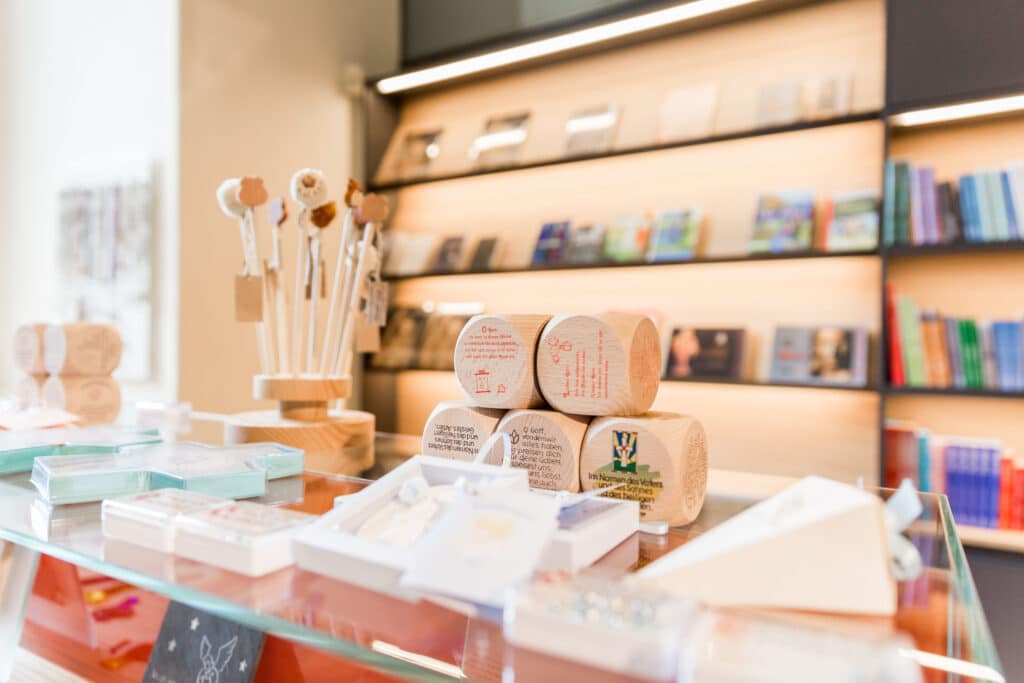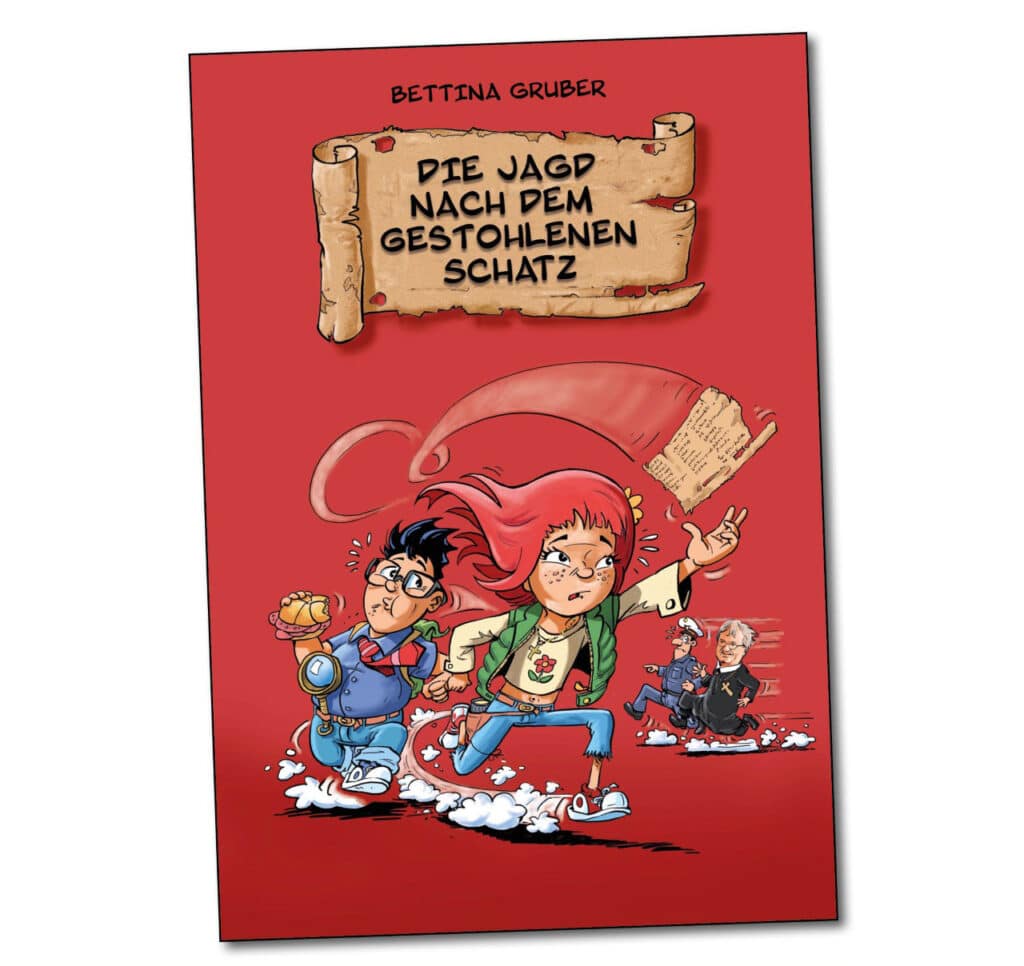 Admont abbey first children's book
Detectives watch out!
Who stole the valuable abrogans from the museum? Who saw something suspicious and can Benni and Ella solve the mystery? "The Hunt for the Stolen Treasure" takes you on an exciting adventure.
Do you want to help Benni and Ella solve the case? Our children's book "The Hunt for the Stolen Treasure" is now available in the abbey store!
Price: € 12,90
Orders at klosterladen@stiftadmont.at
To the blog post & press report 2021
Special OFFERS & occasions
•Our special arrangement of cultural offer and culinary pleasure:
• Eintritt & Führung durch die the world largest monastery library
•Admission to the new museum landscape (7.600 m2)
• Mittagsmenü im Restaurant Stiftskeller
price of € 37.50 per person
(for groups from 15 people)
The price for the menu is € 20,00 per person.
INQUIRIES & RESERVATIONS:
Exclusive guided tour of the world's largest monastery library & wine tasting
Bei diesem Package kommen Kulturliebhaber voll auf ihre Kosten. Nach der Ankunft im Benediktinerstift Admont erwartet Sie die vielfältige Museumslandschaft und eine exklusive Führung durch die the world largest monastery library. 
Afterwards, you can taste the monastery's own wines from the DVERI PAX winery at your leisure during an exclusive Wine-Tasting. You too will be convinced of the high quality of the wines we produce with great passion. In addition, you will receive six selected top wines on site.
A small culinary snack can also be booked as an option.
Package only for people over 18 years.
Inquiries & Bookings:
+43 (0) 3613 / 2312 604 orevents@stiftadmont.at
Dveri Pax
In the DVERI PAX wine cellar in northeastern Slovenia, we continue the more than 800-year-long wine-growing tradition of the Admont Benedictine monks.