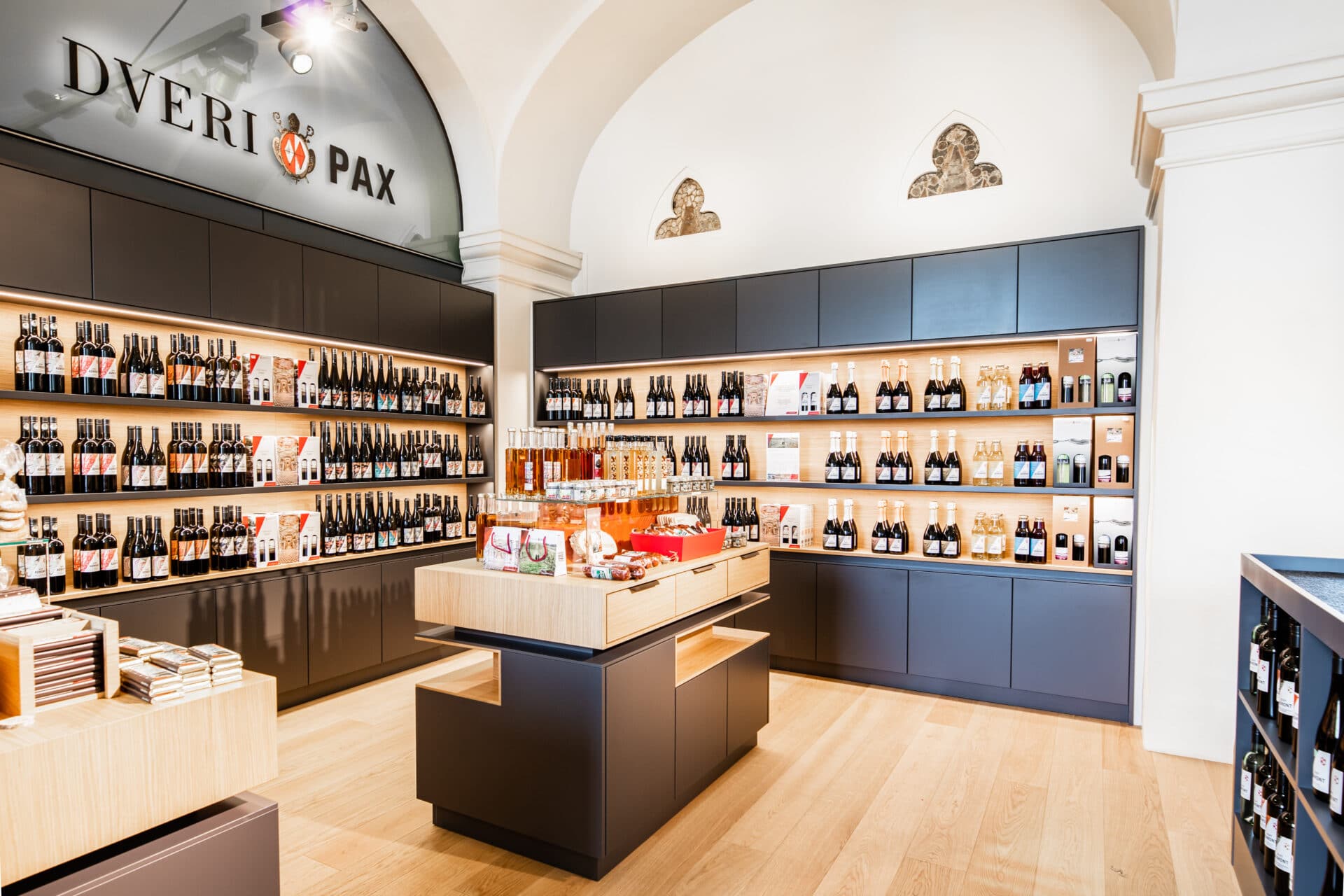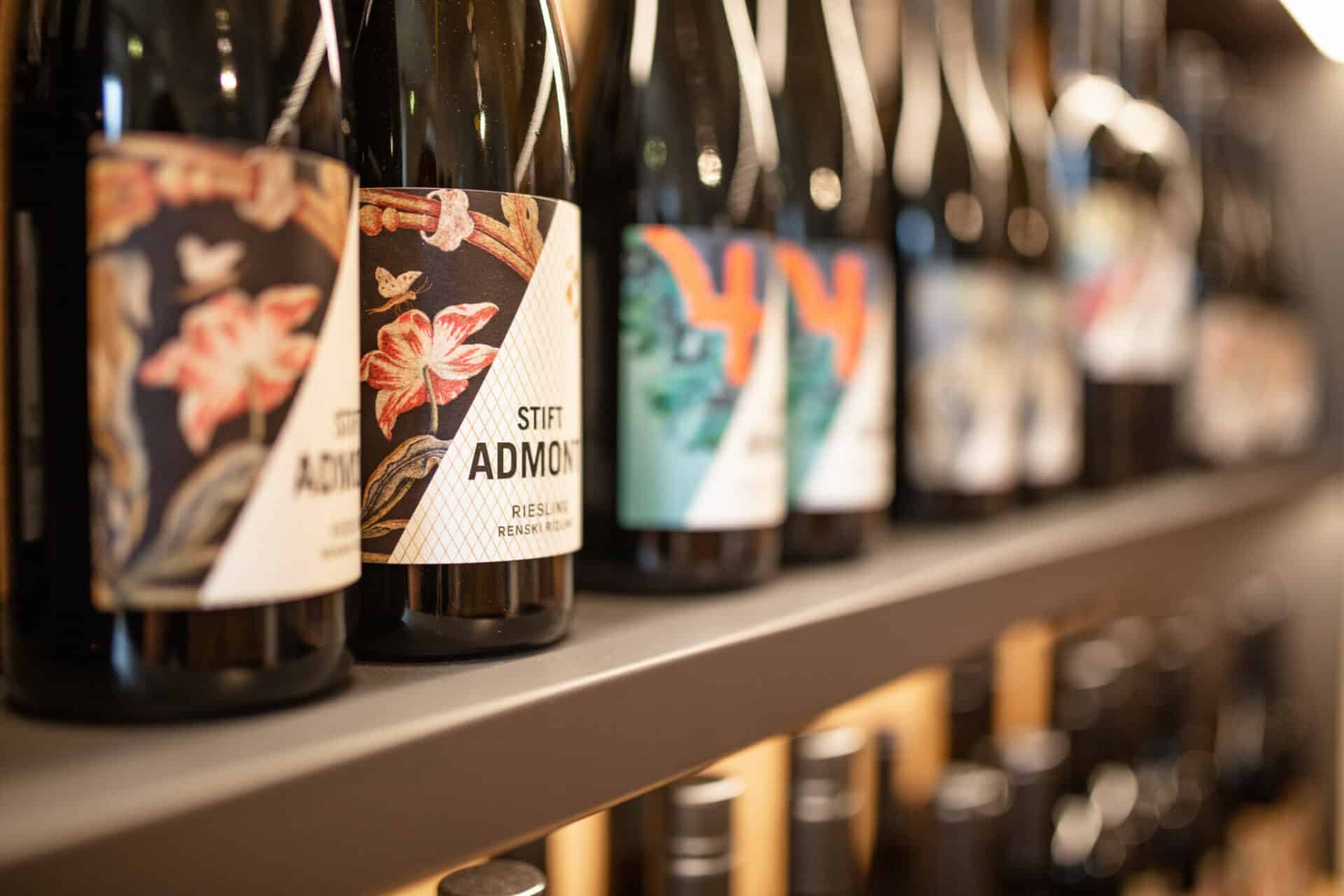 ENJOYMENT THROUGH ART & REGIONAL DIVERSITY 
This is Admont Abbey Shop.
Weinfachhandel mit Verkostung, Fundgrube für Geschenkideen und Spezialitätengeschäft: Der Klosterladen in Admont ist mehr als bloß ein Souvenirladen und immer einen Besuch wert.  Die stiftseigene "Made for Admont" Produktlinie überzeugt durch hochwertige Produkte von regionalen Erzeugern. Dabei reicht die Bandbreite von handgefertigten Pralinen und Bonbons über Klosterspezialitäten wie Sirup und Rotweinsalz bis hin zu Spirituosen. Im Mittelpunkt stehen die bereits seit 1139 von den benediktinischen Mönchen in Jarenina hergestellten DVERI PAX Weine.
The exclusive gift baskets and boxes can be individually filled according to your wishes and are an ideal gift to enjoy the region's diversity.
Our product range
DVERI PAX Weine aus dem stiftseigenen Weingut in Slowenien
Verkostungsmöglichkeit im Klosterladen
große Auswahl an Devotionalien wie Rosenkränze, Anhänger, Engel, Kreuze…
eigene Produktline "Made for Admont" – speziell für uns hergestellte Produkte wie Essig, Schokolade, Honig, Lebkuchen…
Literature on the subject of faith, children, culinary art as well as our own works
Special products for various events (baptism, first communion, confirmation, etc.), postcards and tickets
Wir freuen uns über Ihren Besuch im Klosterladen!
Die Öffnungszeiten richten sich nach jenen des Museums.
Dveri Pax
In the DVERI PAX wine cellar in northeastern Slovenia, we continue the more than 800-year-long wine-growing tradition of the Admont Benedictine monks.