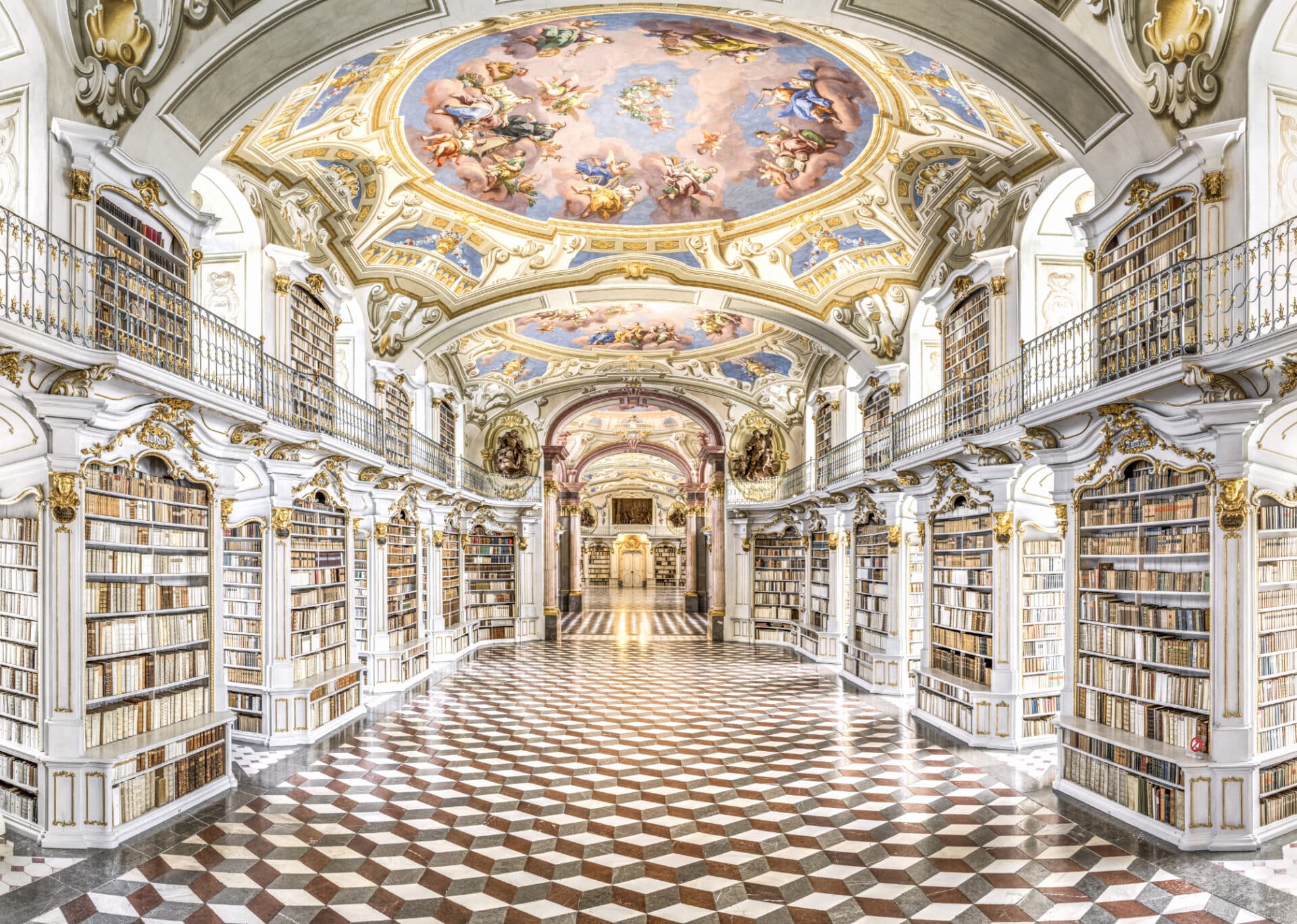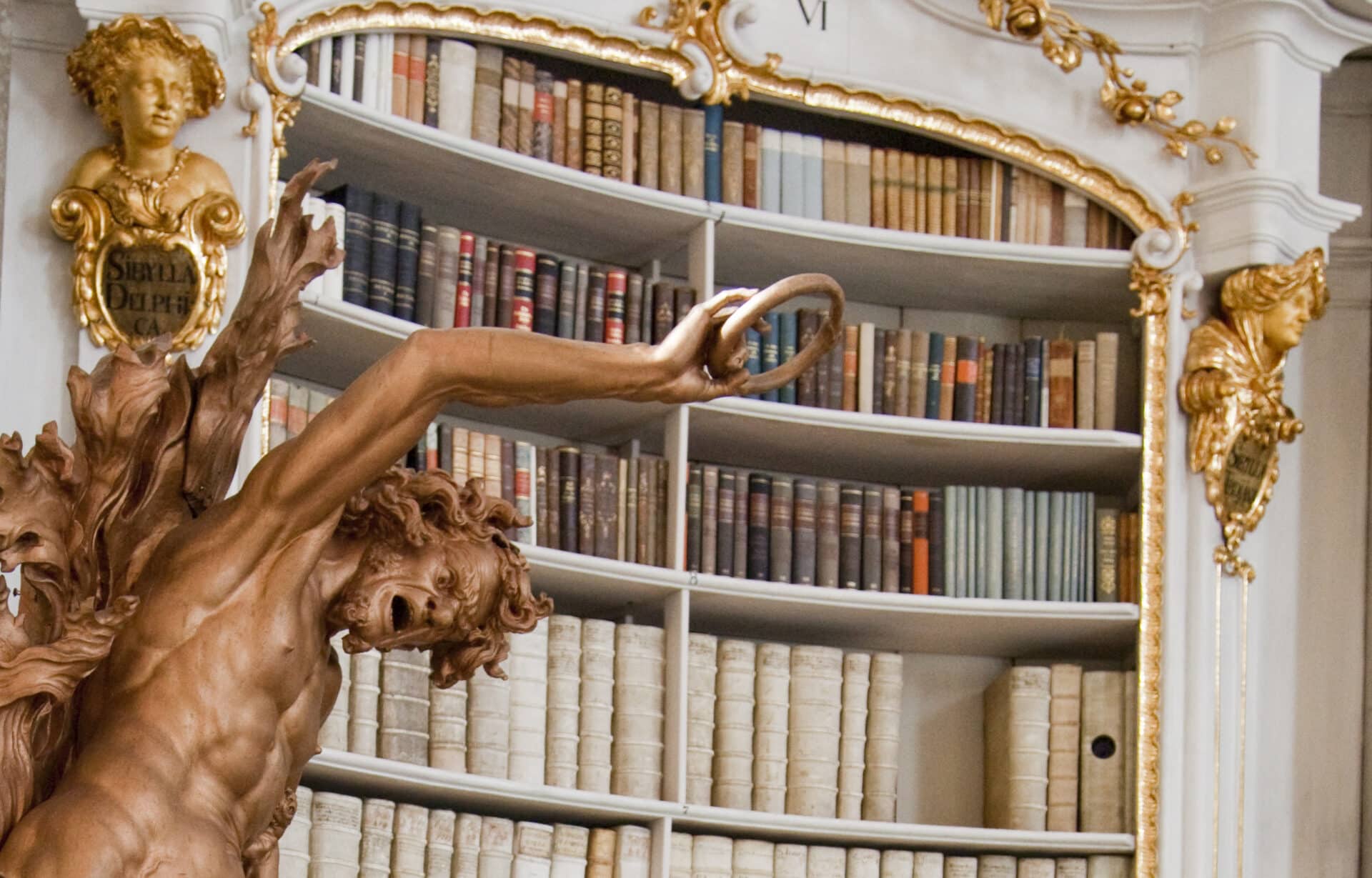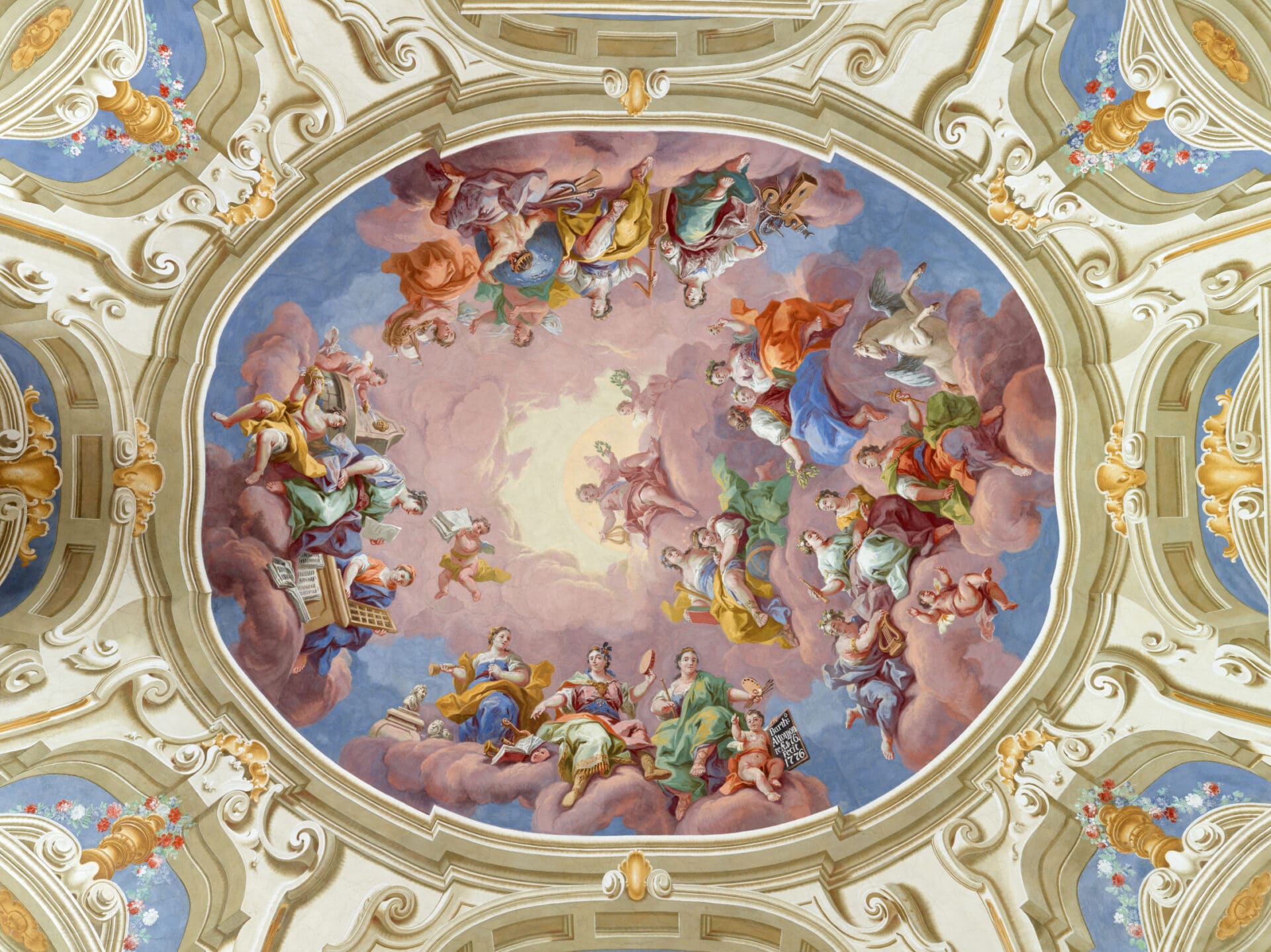 World largest monastery library
The Abbey Library is one of the great works of art from the European Late Baroque period. In it, various artistic genres (architecture, frescoes, sculptures, writings & printed works) are merged into one. It holds a repository of knowledge that has been built up over centuries.
EXPERIENCE THE ABBEY LIBRARY IN 3D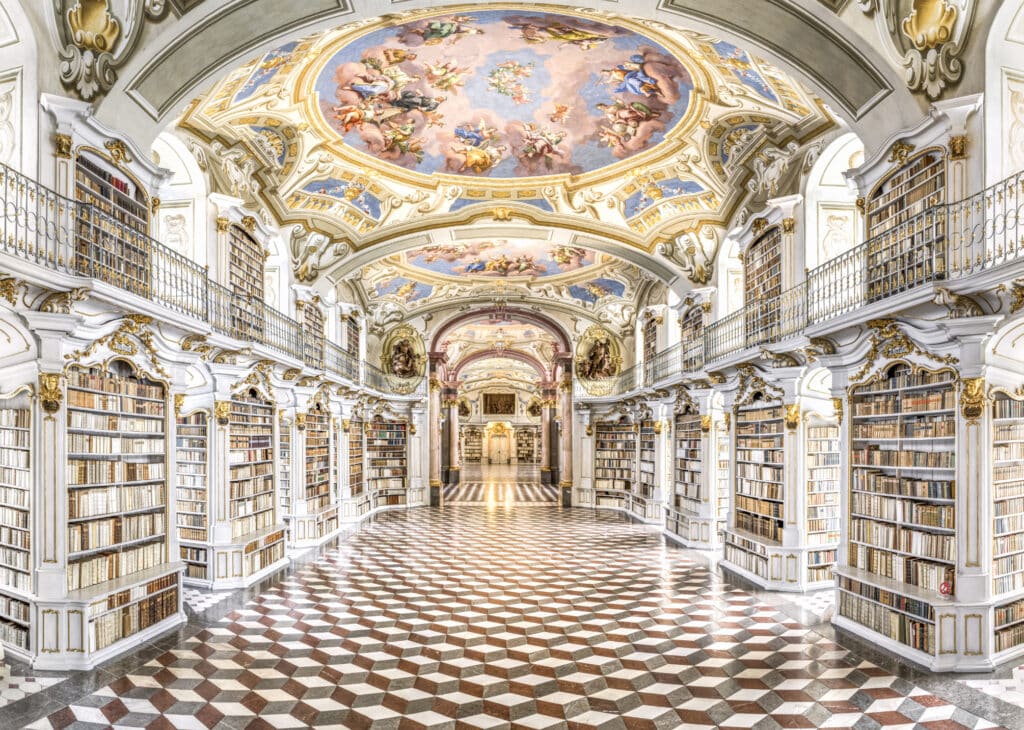 The library hall
The Late Baroque-style library hall, completed with a dome fresco in 1776, was commissioned by Abbot Matthäus Offner (Abbott from 1751 to 1779).
It was designed in about 1764 and built in the following years by the Austrian baroque architect Josef Hueber (1715–1787). Hueber was committed to the ideas of the Enlightenment period: "Like the mind, rooms should also be filled with light." The enormous hall, divided into three parts, is the largest monastic library hall in the world. The seven ceiling frescoes created by Bartolomeo Altomonte (1694–1783), who was over 80 years old, in the summer months of 1775 and 1776 also breathe the spirit of the period of Enlightenment. They depict the stages of human knowledge from thinking and speaking via the sciences to divine revelation in the central dome.
Prescious Treasures
The bookshelves under this dome contain editions of the Bible and the Fathers of the Church, the north side hall theological literature, and the south hall all other subject areas. Monastery sculptor Josef Stammel (1695–1765) created the extensive sculptural artworks of the Great Hall (Prunktsaal) carved in lime wood. Particularly impressive are the 'Four Last Things', a group of four larger-than-life depictions of death, judgement, heaven, and hell. However, they were created earlier than the library and stand in contrast to the Enlightenment concept of the architect. 
The library hall houses about 70,000 volumes. The Abbey's entire collection of books consists of about 200,000 volumes. The most valuable treasures are the more than 1,400 manuscripts (from the 8th century) and the 530 incunabula (early prints up to the year 1500).
Browsing through books
Browse through three of the books in our abbey library.
Book: Golden Classical Bible
Book: Icones Biblicae
Book: Passio
Contemporary art in the Abbey Library
For exhibitions of contemporary art that have so far been held in our Abbey Library, see below.