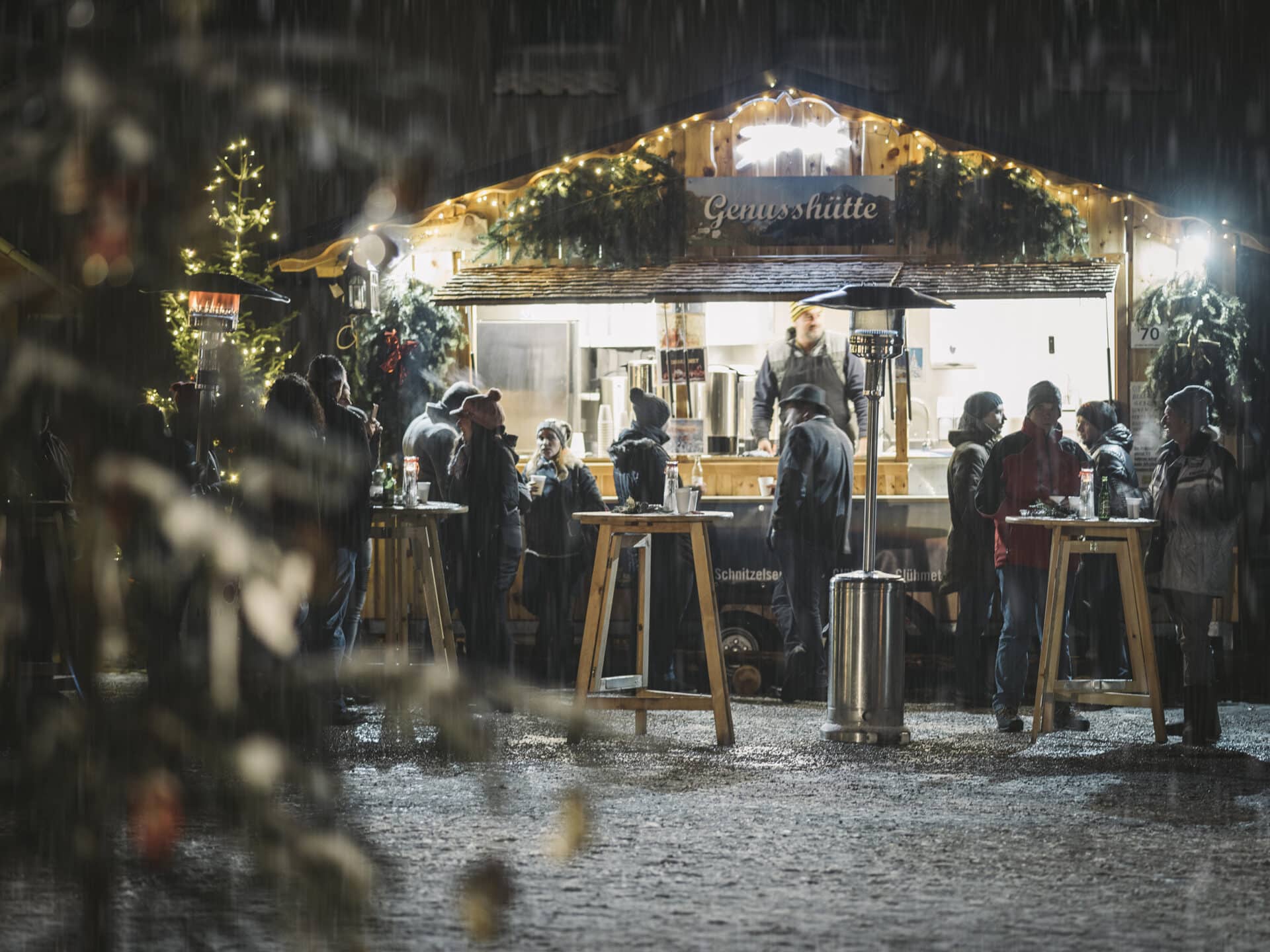 Admont Benedictine Abbey
But the most impressive feature of the Abbey for many of our visitors is the late Baroque library. It is the largest monastery library space in the world. The fascinating interaction between tradition and innovation is further apparent in the items on display, the staging of exhibitions and in many other aspects. At the focus of the on-going collection activities at Admont is contemporary art and at the core is the collection of specially commissioned works of the MADE FOR ADMONT series. Our special collection BEYOND SEEING ‒ ART THAT BRINGS TOGETHER THE BLIND AND THE SIGHTED is unique.Please notice: Library and museum are barrier-free!
Tourismusverband Gesäuse
Wo die wilden Wasser von Salza und Enns auf die mächtigen Felswände der Gesäuseberge, der einzige Nationalpark auf den größten Naturpark der Steiermark und die tausendjährige Hochkultur des Stifts Admont auf die ebenso alte Volkskultur trifft, da ist das Gesäuse. Egal, ob Wandern, Bergsteigen, Wildwasser-Abenteuer oder Kulturgenuss: Das Gesäuse gibt dir keine Check-Liste zum Abhaken. Es ist ein Ort deiner eigenen Möglichkeiten, damit auch du letztendlich sagen kannst. Das Gesäuse gibt Kraft…
DVERI PAX
Im Weinkeller Dveri-Pax im Nordosten Sloweniens führen wir die mehr als 800-jährige Weinbautradition der Admonter Benediktinermönche fort. Unsere Weinberge umfassen 73 Hektar, und es wird bei der Weinherstellung mit großer Wertschätzung gegenüber der Natur und den Traditionen sowie einem feinem Gespür für Trends gearbeitet. Von der Spitzenqualität unserer Weine zeugen zahlreiche Auszeichnungen mit den renommiertesten Bewertungen weltweit, …
Kaiserau
Im Süden von Admont erhebt sich auf rund 1.100 m Seehöhe ein großflächiges Hochplateau – die reizvolle Naturlandschaft der Kaiserau. Der markante Admonter Kalbling und seine Umgebung bieten ideale Voraussetzungen für Wanderer, Bergsteiger und Naturgenießer! Das kleine aber feine Skigebiet auf dem herrlichen Hochplateau der Kaiserau ist mit seinen drei Liften und Zauberteppichen im Raiffeisen-Kinderland DAS SKIGEBIET der Region und Mitglied im Verbund Schneebärenland!
MarktgemeinDe Admont
In einem weiten Talbecken des Ennstales liegt Admont, auch das "Tor zum Nationalpark Gesäuse" genannt. Das 1074 gegründete Benediktinerstift beherbergt die größte Klosterbibliothek – eingebettet in eine moderne Museumslandschaft – der Welt. Weitere kulturelle Leckerbissen sind jährliche Sonderausstellungen und die neugotische Stiftskirche. Admont ist seit 1443 Marktgemeinde und wurde…
Nationalpark Gesäuse
Der Nationalpark Gesäuse umfasst sowohl das Gesäuse, d.h. den reißenden Wildfluss der Enns mit ihrem monumentalen Durchbruchstal zwischen Admont und Hieflau, als auch die umgebenden "Gesäuseberge", die sich als wild zerklüftetes, markantes Hochgebirge mit kalkhellen, schroffen Felswänden und bizarren Graten über dem dunkel erscheinenden Talgrund der Enns erheben und eine wahrlich grandiose Szenerie bilden. Der Nationalpark Gesäuse ist der drittgrößte Nationalpark Österreichs. Er liegt im Bereich der Ennstaler Alpen/Gesäuse und umfasst im Wesentlichen die zwei Gebirgsstöcke Buchsteinmassiv und Hochtorgruppe…
Grawe
"In der Eintracht Vieler liegt die Kraft, die das Gute bewirkt. Dazu beizutragen ist eines Jeden Aufgabe." (Erzherzog Johann, 1846)
Erzherzog Johann erkannte, dass man sich vereinen muss, um stark zu sein und gründete die Grazer Wechselseitige als Versicherungsverein auf Gegenseitigkeit. Heute, nach rund 190 Jahren Bestand, ist der ursprüngliche Gründungsgedanke der gemeinschaftlichen Verantwortlichkeit aktueller denn je: Nur durch rechtzeitige Vorsorge kann die wirtschaftliche Existenz gesichert werden.
Envesta
In Zeiten der "Energiewende" gibt die ENVESTA mit ihrem Bekenntnis zur naturschonenden Energiegewinnung aus heimischen und erneuerbaren Quellen den richtigen Weg vor: Wasserkraft, Photovoltaik und Biomasse stellen den Kern der Energieproduktion dar. Heimische und erneuerbare Energien werden in der Region somit optimal genutzt und tragen zu einer naturschonenden Energiegewinnung bei. Heute gewinnen die Kraftwerke der ENVESTA jährlich rund 50 Millionen kWh und versorgen die Großgemeinde Admont, …
Raiffeisenbank Admont
Seit 1865 sind wir um die besonderen Ansprüche unserer Kunden bemüht. Unser Lebensraum muss im Einklang mit Mensch und Natur stehen, moderne Technologien machen dies möglich. Wir möchten, dass sich unsere Kunden in ihrem Zuhause wohlfühlen. Dies setzt einen reibungslosen Ablauf und funktionierende Technik voraus, die ein sorgenfreies Wohnen garantieren. Es liegt uns am Herzen unser Wissen dort einzusetzen wo es benötigt wird. Wir realisieren Lösungen vom Einfamilienhaus bis zum Industriekraftwerk. Die Erfahrungen die wir dabei sammeln, fließen in jeden Bereich unserer Tätigkeit ein.