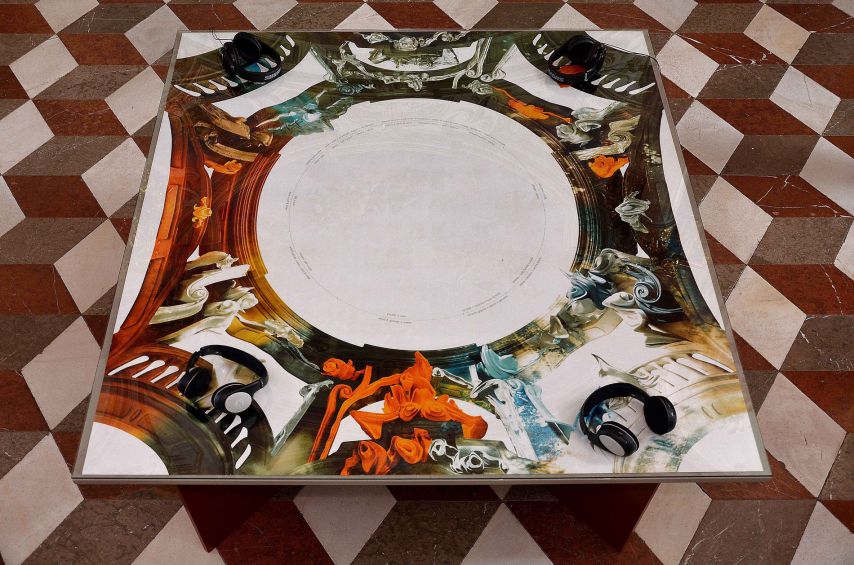 blindstorey, 2003
blindstorey erzählt vom Kino, von der Stille, von Erinnerung und von Blindheit. Der deutsche Komponist Otto Kränzler entwickelte drei zeitgenössische Kompositionen aus gesampeltem Tonmaterial, das auf akustischen Rückständen und Geräusch-Atmosphären, auf klanglichen Zwischenräumen und Leerstellen, auf unterschiedlichsten Formen der Stille aus drei Filmen basiert, die sich auf die eine oder andere Weise mit dem Thema der Blindheit beschäftigen (Wait Until Dark [USA 1967, Terence Young], Night on Earth [USA 1991, Jim Jarmusch], Until the End of the World [USA 1991, Wim Wenders]).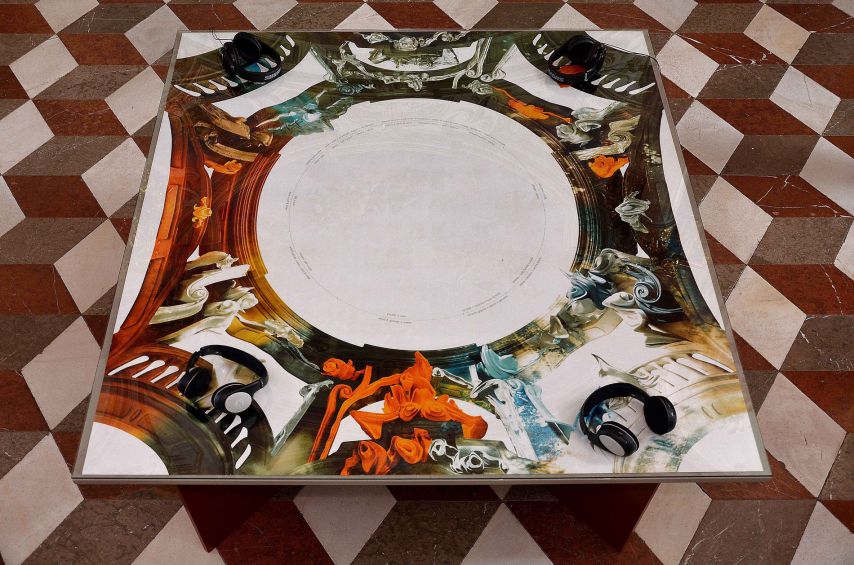 blindstorey entstand für die Produktionsreihe "Made for Admont" – Sammlung "JENSEITS DES SEHENS – Kunst verbindet Blinde und Sehende"
Fokus von blindstorey
Diese Kompositionen stellen akustische Landkarten dar, um die vielfältigen Bewegungen von Stille, Auslassung, Unterbrechung, Geräusch und Atmosphäre, die in den Tonspuren der ausgewählten Filme enthalten sind, nachzuverfolgen, aufzuzeichnen und neu zu komponieren. Ein weiterer Fokus von blindstorey liegt auf der barocken Bibliothek des Klosters Stift Admont, in der sieben allegorische trompe l'oeuil Deckenfresken des Malers Bartolomeo Altomonte aus den Jahren 1775/1776 zu sehen sind.
Die blinde französische Autorin Claire Bartoli (bekannt geworden durch einen Begleittext zur Veröffentlichung des Soundtracks zu Jean-Luc Godards Film Nouvelle Vague [F/I 1993]) erzählt von ihrer Erfahrung als blinde Kinogängerin. Gesehene, erinnerte und (wieder)-erzählte Bild- und Tonfragmente durchziehen sieben kurze Texte, die von Licht und Dunkelheit, Erinnerung und Projektion, und den unterschiedlichen Sinneserfahrungen des Hörens und Sehens berichten.
In Zusammenarbeit mit: Fareed Armaly und Otto Kränzler Textbeitrag: Claire Bartoli Virtuelle Modelle: Franz Schubert, 2003