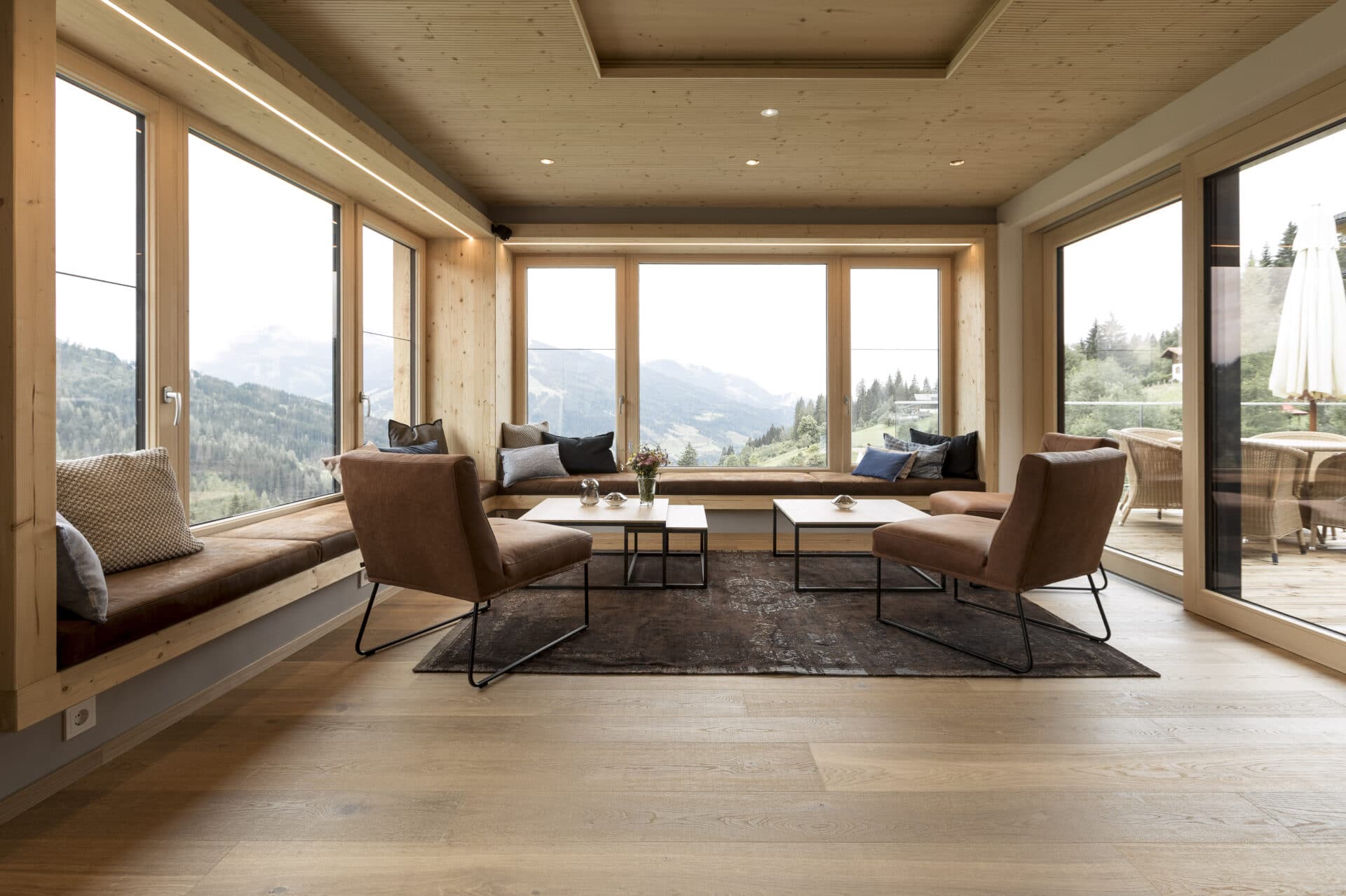 Raumkonzepte aus Naturholz
Stable structures, durable products. Here one thing leads to another!
Admonter came into being over four decades ago. One could make an argument for centuries rather than decades. The area surrounding Admont is well wooded, and timber has in fact been processed here since time immemorial. Since 1874 timber processing has been carried out here on an industrial basis. And Stift Admont Holzindustrie (abbreviated to STIA) has been operating here since 1972. In October 2017, the company name and legal form were changed to Admonter Holzindustrie AG. As Admonter, we are a business of the local Benedictine monastery.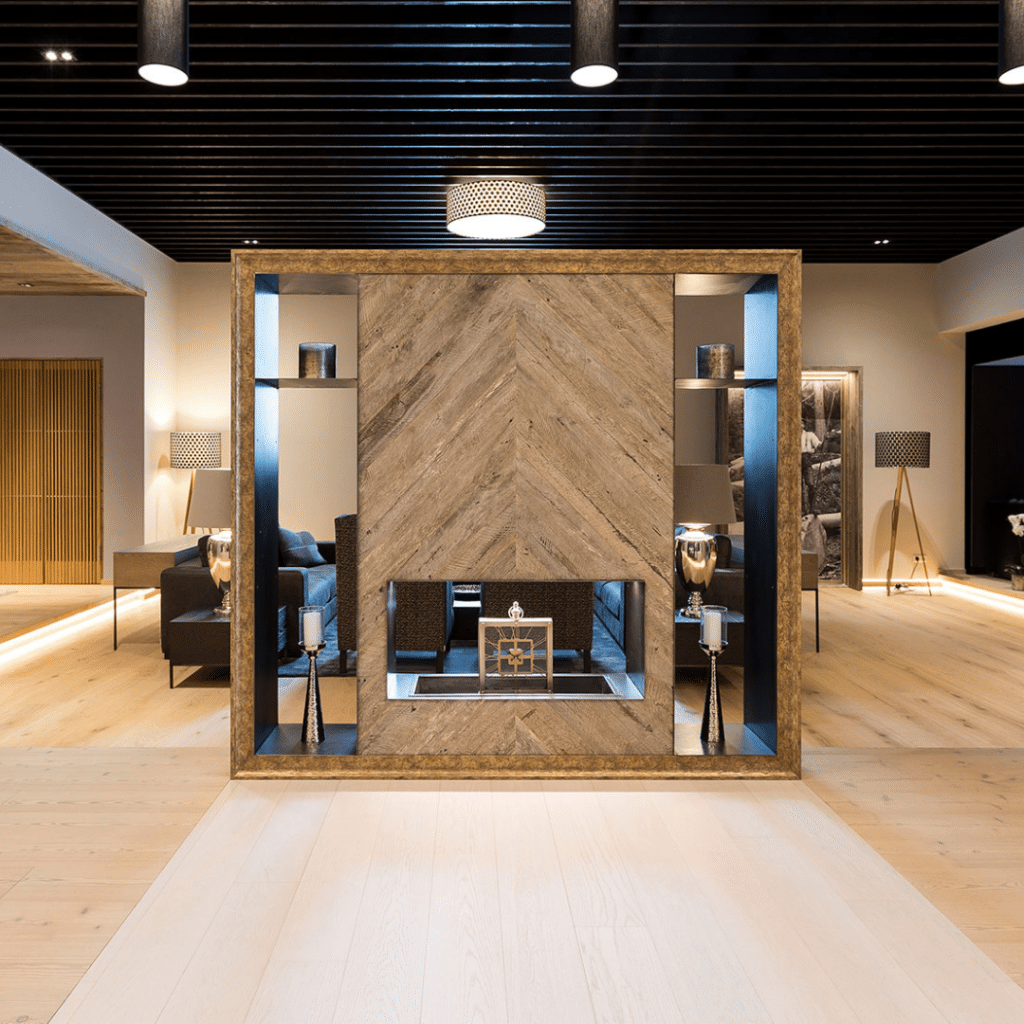 Our customers have the certainty that comes with our PEFC certification: All the wood that we process originates from sustainably managed forests.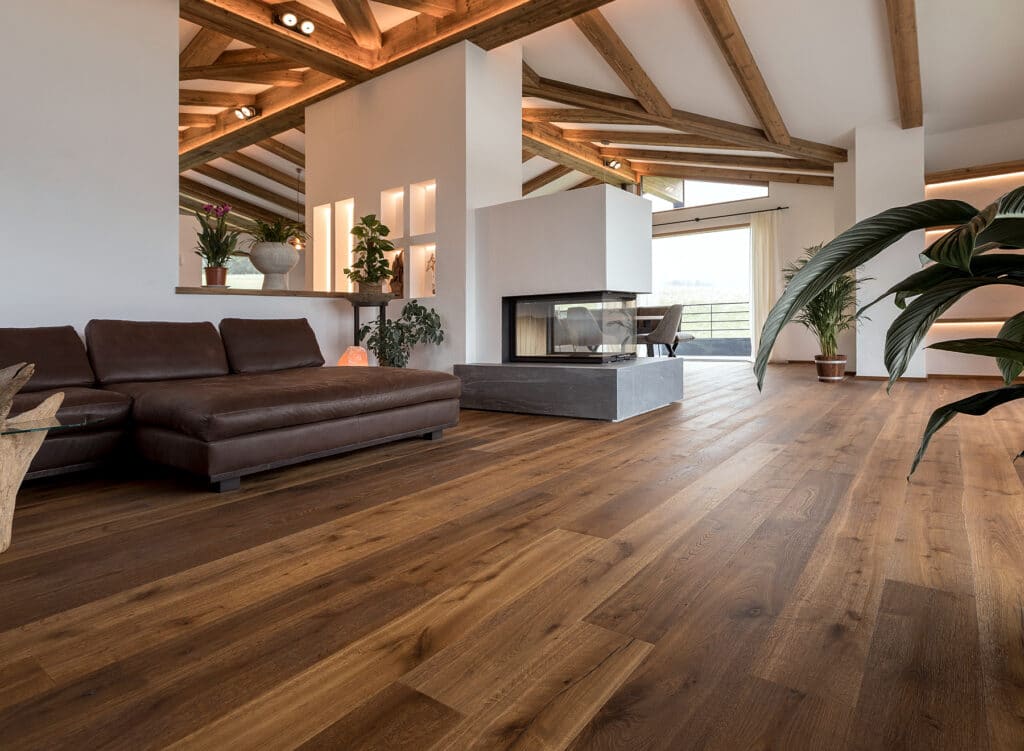 PHILOSOPHY
We produce natural wood floors, panels and staircases, and these products of ours have made quite a name for themselves: Admonter. This name is at the same time an acknowledgement of where we come from and a commitment.
It guarantees that all our production is carried out on site here. This ensures the high quality of our products and also the wellbeing of the region. This keeps alive an understanding of craftsmanship that has grown from one generation to the next, and also develops it further.
The long-term philosophy of the Benedictine community comes into play in two respects. In economic as well as ecological terms.
3D Experience
Click on the picture below to see the Admont wood industry in 3D.