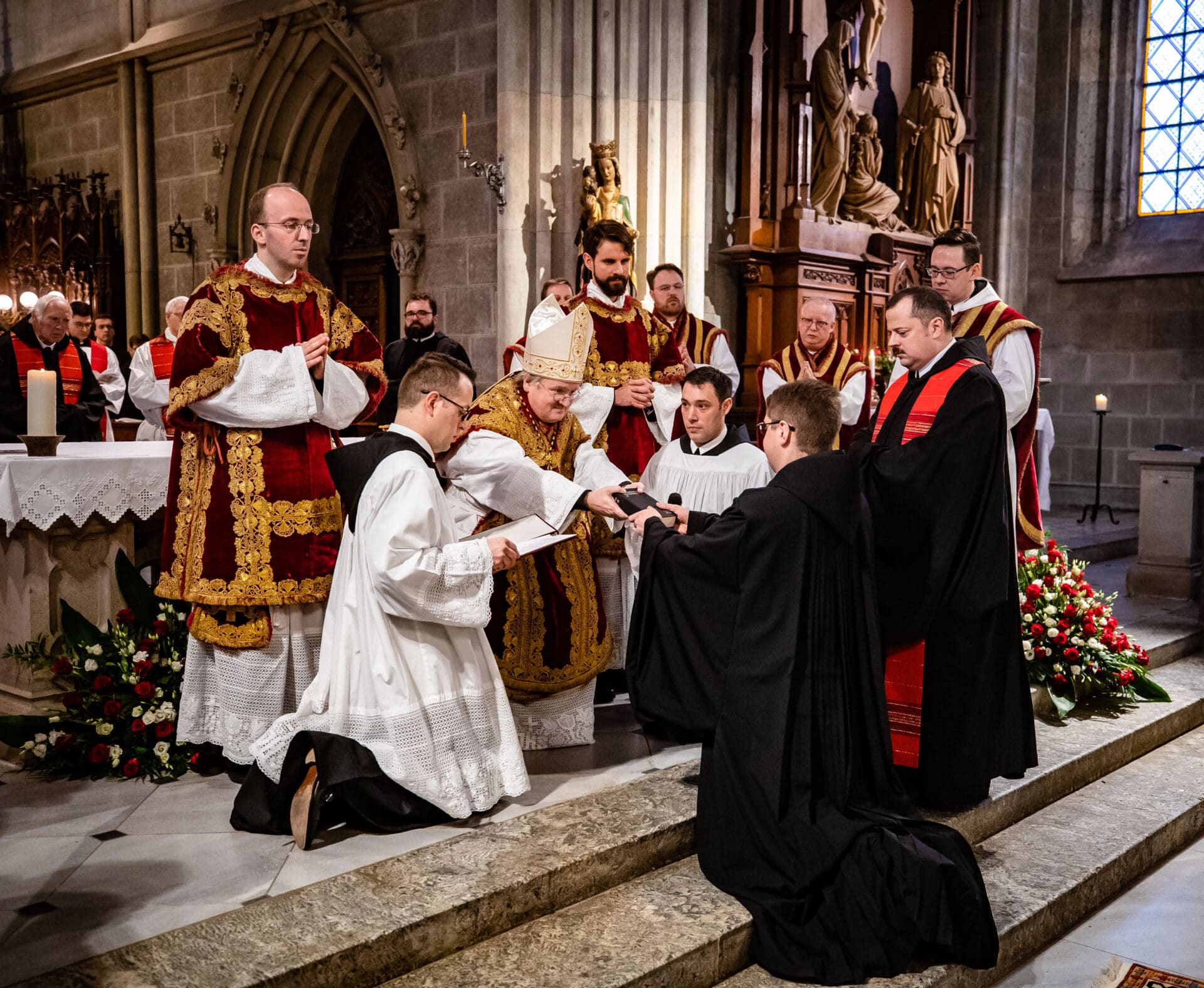 The values of monastic vows 
The monastic vow includes constancy, monastic life and obedience.
Find out more in the list below.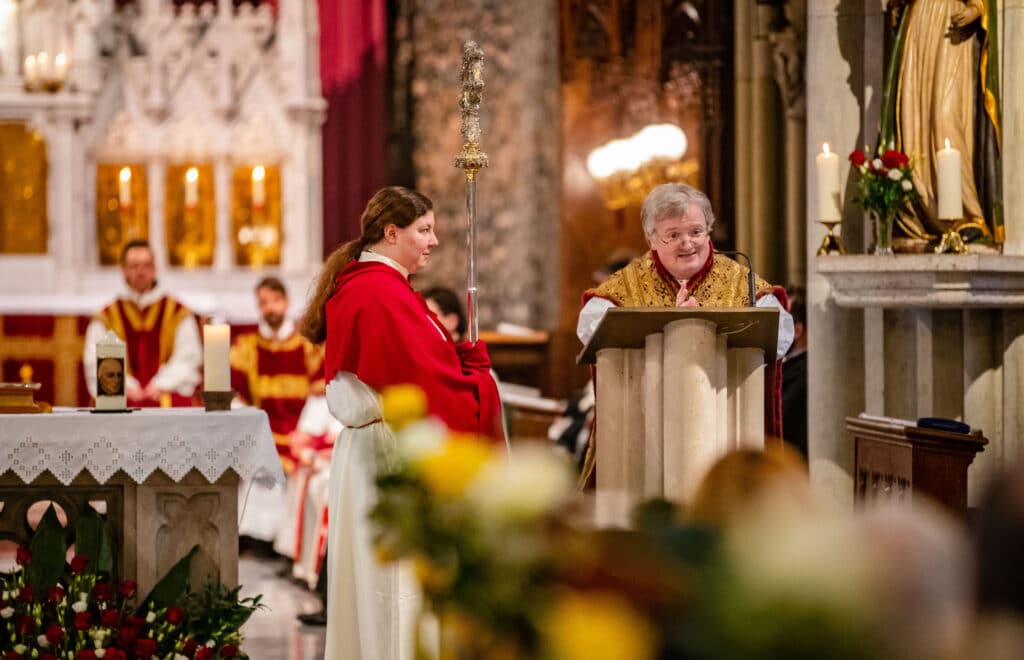 Stabilitas
(constancy)
Faithfulness to Christ and therefore to God, faithfulness to a particular community, faithfulness to the decision you once made yourself. In the ups and downs of life, a monk always stays true to God and the community he has chosen. He also remains faithful to himself and therefore to his own promise.
Conversatio morum
(monastic way of life)
A monk contributes to the everyday life of the Benedictine community he has chosen. He becomes a part of it and at the same time he can expect the community to support him in every situation he is confronted with.
Oboedientia
(obedience)
A monk always listens to God's will. He perceives necessities and situations and is mindful of meetings. He is especially obedient to his superiors, and also has an eye on the needs of his confrères.
Video-Experience
Click through Admont Abbey's video archive.