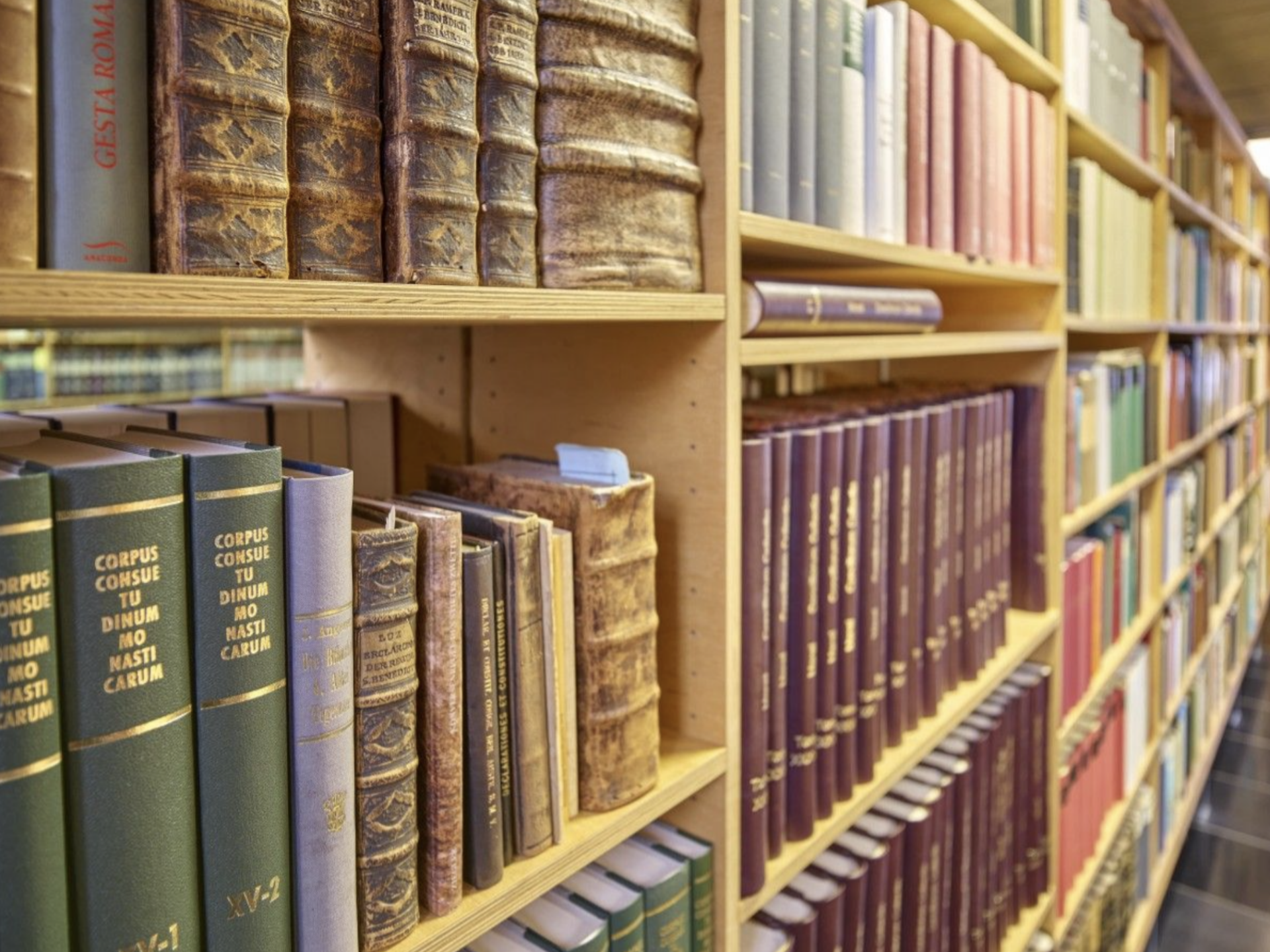 Protection of personal data
Protecting personal data and safeguarding fundamental rights to data protection is very important to us!
You can revoke your consent to this privacy policy at any time in writing by contacting us by email, telephone or post at Benediktinerstift Admont, Kirchplatz 1, 8911 Admont.
Should additional online services be used by us, the general terms and conditions of the respective provider shall apply in their valid version.
By using this website, you agree to the following provisions of our privacy policy.
Personal data
We collect, process and use your personal data only with your consent. We will only collect, process and use such personal data that is necessary for the use of our services and that you provide to us voluntarily.
Personal data is all data that contains information on the personal or factual circumstances of a defined or definable person. These include, for example, their name, postal address, email address or telephone number.
The purpose of collecting personal data
We need your personal data for the following purposes:
To answer your enquiries (your email address, your name, if necessary your telephone number).
To create your customer account as a personal profile, so that you can conveniently log in with your username and password, for example, during future visits to the website.
When subscribing to the newsletter, your email address will be used to send you news and information.
Cookies
Cookies are small files with configuration settings that help us determine the frequency of use and the type of use of our website in order to be able to continuously improve it.
We use so-called 'session cookies', 'persistent cookies' and 'third-party cookies' and do not collect any personal data with regard to them.
'Session' cookies are limited in time and are deleted when you close the browser;
'Persistent' cookies remain in place until they expire or are deleted manually;
'Third party' cookies, i.e. cookies from third-party providers such as Google Inc, are used for behavioural advertising. You will also find a link to the latest version of the privacy policy known to us.
Third-party providers are independent owners of cookies, so their own policies apply. The following is a list of third-party providers that are used on our website.
FACEBOOK – for more information visit this page 
GOOGLE/YOUTUBE – for more information visit this page 
By using our website, you consent to the reading, processing, transmission and storage of information by cookies.
Disabling cookies
You can delete all cookies that are already on your computer and you can set most browsers to prevent them from being placed. If you do this, however, you may have to manually adjust some preferences every time you visit a site and some services and functionalities may not work.
If you block cookies, you may not/no longer be able to send request forms or use various services.
You can manage many online advertising cookies from companies via this EU-site.
Integrating third-party services and content
In some cases, third-party content, such as YouTube videos, maps from Google Maps, RSS feeds or graphics, from other websites is included as part of this website. This always requires that the user's IP address be visible to the provider of such content (hereinafter referred to as 'third-party providers'). Without the IP address, the content could not be sent to the user's browser. Your IP address is therefore necessary in order to display this content. We strive to only use content whose respective provider uses the IP address solely for the delivery of content. However, we have no control over whether the third-party provider might save the IP address, e.g. for statistical purposes. If we know of any such usage, we notify the user.
Newsletter
We use the newsletter to inform you about ourselves and our offers. To receive our newsletter, you must provide your email address and your name. Before sending the newsletter, you must expressly confirm to us as part of the so-called double opt-in procedure that you wish the newsletter service to be activated for you. You will receive a confirmation email from us asking you to click on the confirmation link in this email in order to complete the registration. You can stop receiving the newsletter at any time. There is an unsubscribe link in each of our sent newsletters, which you simply click on.
By registering for the newsletter, we save the date of registration as well as any voluntarily completed interest-related information. This serves as proof in the event that a third party abuses your email address and registers to receive the newsletter without your knowledge. We use a solution that runs on our own web server to send our newsletters. Your email address will be used exclusively by us and will not be passed on to third parties.
Web analysis
Google Analytics:
We use various web analysis services, including Google Analytics from Google Inc., 1600 Amphitheatre Pkwy, Mountain View, CA 94043, USA. These analysis services use 'cookies', text files that are stored on your computer that enable an analysis of how you use the website. The information on your use of this website generated by the cookie (including your IP address) will be transferred to and stored on the servers of the web analysis services (Google in the USA). These analysis services will use this information for the purpose of evaluating how you use the website, drafting reports on website activity for website operators and providing other services related to website activity and internet usage. Google will not link the IP address transferred by your browser as part of Google Analytics with any other data held by Google. You can stop these cookies from being stored by selecting the appropriate settings in your browser. However, we point out that doing so may mean that you will not be able to enjoy the full functionality of this website. Furthermore, you can prevent the collection of data generated by the cookie and related to the usage of the website (including your IP address) and the processing of the data by Google by downloading and installing the browser plugin available under this link verfügbare Browser-Plugin herunterladen und installieren. Nähere Informationen zu Nutzungsbedingungen und Datenschutz finden Sie auf https://google.com/analytics/terms/de.html bzw. auf https://google.de/intl/de/policies
Wir weisen Sie darauf hin, dass auf dieser Website Google Analytics um den Dienst AnonymizeIP erweitert wurde, um eine anonymisierte Erfassung von IP-Adressen (sog. IP-Masking) zu gewährleisten.
You can prevent this by setting your browser so that no cookies are stored.
Retargeting and data collection by third parties
We use services of third parties who set cookies on our site for retargeting and banner advertising purposes. These are the following providers:
Doubleclick by Google, Google Inc., 1600 Amphitheatre Parkway, Mountain View, CA 94043, USA; https://www.google.de/intl/de/policies/technologies/ads/;
Facebook Inc., 1601 S. California Ave, Palo Alto, CA 94304, USA; https://www.facebook.com/about/privacy
Linkedin Inc., 222 Scond Street San Francisco, CA 94105, USA; https://www.linkedin.com/legal/privacy-policy
Salesforce Inc., Suite 300 San Francisco, CA 94105; https://www.salesforce.com/company/privacy/
Pinterest Inc., 808 Brannan St San Francisco, CA 94103-4904; https://policy.pinterest.com/de/privacy-policy
Rights of the data subject
The following lists the rights of data subjects per GDPR. Rights that are not relevant for this website do not need to be listed here. The list may thus be shortened.Should your personal data be processed, you are a data subject within the meaning of the GDPR. As a consequence, you have the following rights vis-à-vis the data controller:
Right to obtain information
You may request confirmation from the data controller as to whether personal data concerning you is being processed by us.If such processing is taking place, you can request information from the data controller about the following information:
the purposes for which the personal data is processed; the categories of personal data that is processed;
the recipients or categories of recipients to whom the personal data relating to you either has been or continues to be disclosed;
the intended period for which the personal data relating to you will be stored or, where specific information pertaining to this is not available, criteria for determining the storage duration;
the existence of a right to rectification or deletion of personal data relating to you, a right to limitation of processing by the data controller, or a right to object to such processing;
the existence of a right to appeal to a supervisory authority;
all available information on the origin of the data, if the personal data is not being collected from the point of access of the data subject;
the existence of automated decision-making, including profiling, in accordance with Art. 22
(1) and (4) GDPR and – at least in these cases – meaningful information on the logic involved and the scope and intended effects of such processing for the data subject. You have the right to be informed as to whether your personal information will be transmitted to a third-party country or an international organisation. In this regard, you can request to be informed about the appropriate guarantees in accordance with Art. 46 GDPR in relation to transfer.
Right to correction
You have a right to correct and/or add to the personal data held by the data controller if it is incorrect or incomplete. The data controller is required to make the correction immediately.
Right to restrict processing
Under the following conditions, you may request that the processing of your personal data be restricted:
Should you dispute the accuracy of the personal data concerning you for a period of time which allows the data controller to verify the accuracy of the personal data;
the processing is unlawful and you reject the deletion of the personal data and instead request the restriction of the use of your personal data;
the data controller no longer requires the personal data for processing purposes, but you require it to assert, exercise, or defend legal claims, or
you have objected to processing pursuant to Art. 21 (1) GDPR and it has not yet been established whether the legitimate reasons of the data controller to process your data outweigh your reasons.
If the processing of personal data concerning you has been restricted, then – apart from its storage – this data may only be processed with your consent or for the purposes of asserting, exercising or defending legal claims or protecting the rights of another natural or legal person, or for reasons of an important public interest of the Union or a Member State.If the restriction of processing has been restricted according to the aforementioned conditions, you will be informed by the data controller before the restriction is lifted.
RIGHT TO DELETION
Obligation to delete data
You have the right to demand that the data controller delete your personal data, and the data controller must do so without delay if any of the following reasons applies:
The personal data is no longer necessary for the purposes for which it was collected or otherwise processed.
You withdraw your consent, upon which the processing was based in accordance with Art. 6 1 (a) or Art. 9 (2) (a) GDPR and there is no other legal basis for its continued processing;
You object against processing in accordance with Art. 21 (1) GDPR, and there are no overriding legitimate reasons for its continued processing, or you submit an objection to its processing in accordance with Art. 21 (2) GDPR.
Your personal data has been unlawfully processed.
Die Löschung der Sie betreffenden personenbezogenen Daten ist zur Erfüllung einer rechtlichen Verpflichtung nach dem Unionsrecht oder dem Recht der Mitgliedstaaten erforderlich, dem der Verantwortliche unterliegt.
The personal data concerning you has been collected in relation to services offered by information society services pursuant to Art. 8 (1) GDPR.
Transfer of personal data to third parties
If the data controller has made your personal data public and is required to delete it in accordance with Art. 17 (1) GDPR, the data controller will take appropriate measures, including those of a technical nature, while taking into account available technology and implementation costs, to inform the data controllers who are processing the personal data that you as the data subject have requested that they delete all links to this personal data, or copies or replications of this personal data.
Exceptions
The right to deletion does not exist insofar as processing is necessary
to exercise the right to freedom of expression and information;
to fulfil a legal obligation which requires the processing in accordance with the law of the Union and Member States to which the data controller is subject, or to perform a task which falls within the public interest or occurs in the exercise of public authority which was transferred to the data controller;
for reasons of public interest in the field of public health in accordance with Art. 9 2 (h) and (i), as well as Art. 9 (3) GDPR;
for the purposes of archiving, the purposes of scientific or historical research, or statistical purposes which fall within the public interest in accordance with Art. 89 (1) GDPR, to the extent that the right referred to in Section a) is likely to render impossible or seriously inhibit the achievement of the purposes of such processing; or
to assert, exercise or defend legal claims.
The right to information
If you have asserted the right to rectification, erasure or restriction of processing against the data controller, they are obliged to inform all recipients to whom the personal data concerning you has been disclosed of this rectification or erasure of the data or restriction of processing, unless this proves impossible or involves a disproportionate effort.You have the right vis-à-vis the data controller to be informed about these recipients. Right to data portability
Right to data portability
You have the right to obtain a copy of the personal data we have on file about you in a structured, commonly used, machine-readable format. Moreover, you have the right to transmit this data to another data controller without any obstruction from the data controller to whom the personal data has been given, if
the processing is based on your consent in accordance with Art. 6 (1) (a) GDPR or Art. 9 (2) (a) GDPR or on the basis of a contract in accordance with Art. 6 1 (b) GDPR and
the processing is carried out by using automated procedures.
In exercising this right, you also have the right to have the data controller transfer your personal data directly to another data controller if this is technically feasible. This action must not affect the freedoms and rights of other persons.
Right to object
You have the right, for reasons arising from your specific situation, to object to the processing of personal data concerning you at any time and which is carried out in accordance with Art. 6 (1) (e) or (f) GDPR, including profiling based on those provisions. The data controller will no longer process the personal data relating to you unless they can prove a compelling, legitimate reason for this which outweighs your interests, rights, and freedoms or the processing serves to assert, exercise, or defend legal claims. If the personal data relating to you is processed for direct marketing purposes, you have the right to object at any time to such processing; this also applies to profiling insofar as it is associated with such direct marketing. If you object to processing for direct marketing purposes, your personal data will no longer be processed for these purposes.You have the option, in connection with the use of information society services – notwithstanding Directive 2002/58/EC – to exercise your right to object by means of automated procedures using technical specifications.
THE RIGHT TO withdraw consent under data protection law
You have the right to withdraw your consent under data protection law at any time. Withdrawal of consent shall not affect the lawfulness of the processing carried out on the basis of the consent prior to its withdrawal.
Automated decision in individual cases, including profiling
You have the right to not be subjected to a decision based solely on automated processing – including profiling – which has legal bearing on you or that significantly affects you in a similar manner. This shall not apply if the decision
is necessary for either the conclusion or performance of a contract between you and a data controller,
is authorised by Union or Member State law to which the controller is subject and which also lays down suitable measures to safeguard your rights and freedoms and legitimate interests; or
is based on your explicit consent.
However, these decisions may not be based on special categories of personal data pursuant to Art. 9 (1) GDPR unless Art. 9 (2) (a) or (g) GDPR apply and appropriate measures have been taken to protect your rights and freedom as well as your legitimate interests. In the cases referred to in sections (1) and (3), the data controller will take reasonable measures to safeguard your rights, freedoms, and legitimate interests, including, at a minimum, the right to obtain the intervention of an individual on the part of the data controller to state their own position and challenge the decision.
Right of appeal to the data protection authority
Without prejudice to any other administrative or judicial remedy, you have the right to lodge a complaint with a supervisory authority, in particular in the Member State containing your residence, place of work, or the location of the supposed violation, if you believe that the processing of your personal data violates the GDPR. The supervisory authority to which the appeal is submitted will inform you about the status and results of the appeal, including the possibility of a judicial remedy in accordance with Art. 78 GDPR.