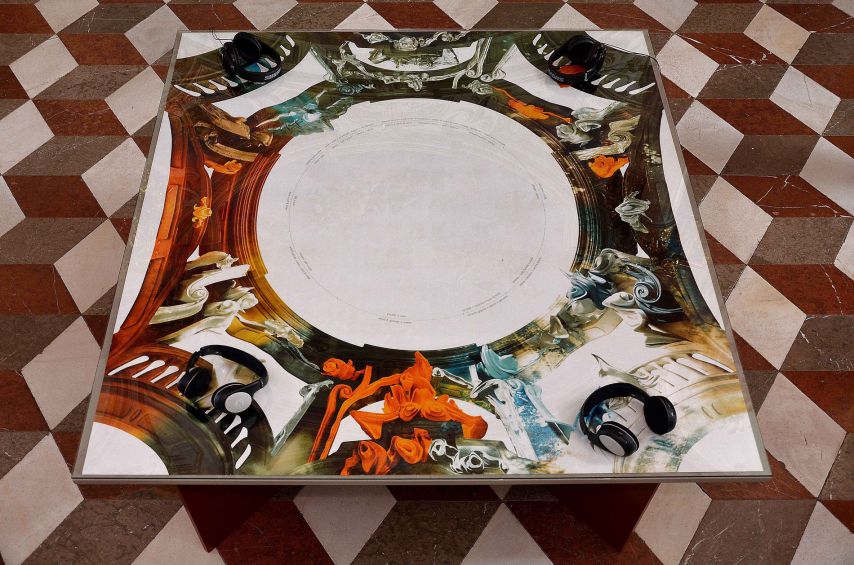 blindstorey, 2003
blindstorey tells of cinema, of silence, memories and blindness. The German composer Otto Kränzler has written three contemporary compositions based on sampled sound bites representing acoustic residues and atmospheres, the interpolated spaces between sounds and silences from three films that deal in one way or another with the subject of blindness (Wait Until Dark [USA 1967, Terence Young], Night on Earth [USA 1991, Jim Jarmusch], Until the End of the World [USA 1991, Wim Wenders]).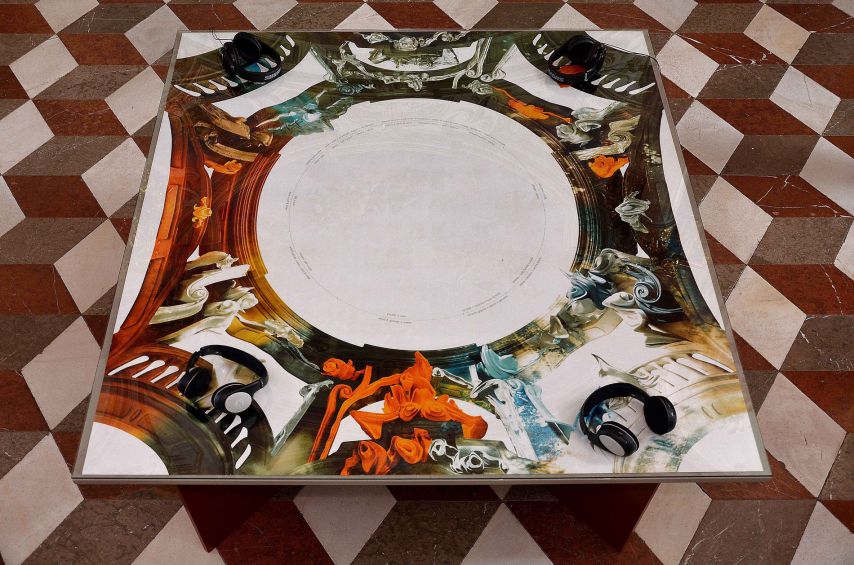 blindstorey was created for the production series "Made for Admont" - collection "BEYOND SEEING - art connects blind and sighted"
Focus from blindstorey
These compositions represent acoustic maps that make it possible to navigate, present and recompose the multiple interactions of silence, ellipsis, interruption, sound and atmosphere that are the auditory footprints of the selected films. Another focus of blindstorey is the Baroque architecture of the library at Admont Abbey, which contains seven allegorical trompe l'oeuil ceiling frescos painted in 1775/1776 by the artist Bartolomeo Altomonte.
The blind French author Claire Bartoli (renowned for her textual notes to the published soundtrack of Jean-Luc Godard's film Nouvelle Vague [F/I 1993]), narrates her experiences as a blind movie-goer. Visual memories, recalled and (re)worked fragments of images and sounds are interwoven within seven short texts that tell of light and darkness, remembrance and projection and the various sensory experiences associated with sound and sight.
Produced in collaboration with: Fareed Armaly and Otto Kränzler Text: Claire Bartoli Virtual modelling: Franz Schubert, 2003